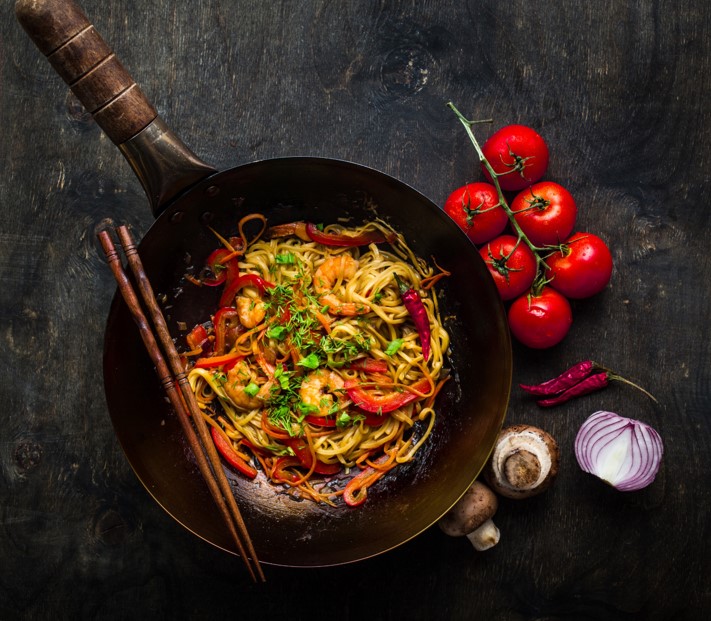 15
Mins Prep Time

10
Mins Cook Time

Skill Level
Cooking Instructions
Stir fries cook very quickly, so get all your ingredients measured out and prepared before you start to cook.

First, cook the noodles according to the instructions on the packet and keep warm.

Heat the stock and the soy sauce in a small saucepan. Place the water and cornflour in a small bowl and stir to combine. Whisk 1 or 2 tablespoons of the hot stock into the cornflour mixture, then pour this into the rest of the stock, whisking until smooth. Bring to the boil and let it bubble for 1 minute, until it has started to thicken, then remove from the heat.

Heat the oil in a wok or large frying pan until it's smoking hot. Add the prawns and broccoli and cook for 1 or 2 minutes, stirring constantly. Add the remaining vegetables, garlic and ginger cook for 2 minutes more, still stirring constantly. Lastly, stir in the stock and cook until everything is piping hot.

Divide the noodles between four shallow bowls and spoon the stir-fry on top. Garnish with fresh coriander and serve.