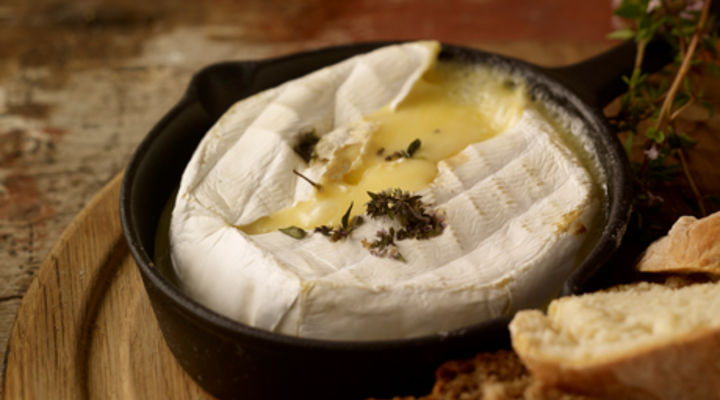 2
Mins Prep Time

12
Mins Cook Time

Beginner
Skill Level
Cooking Instructions
Preheat oven to 180ºC/350ºF/Gas 4.

If you have a pretty oven-to-table heat-proof dish, pop the brie directly into it. If not, you can simp-ly lay it on a baking tray lined with parchment (and transfer that to a serving dish once baked).

Scatter the cheese with the dried cranberries and chopped walnuts, and bake for 10–12 minutes or until soft and warm.

Serve with crusty bread or crackers, and a piquant chutney or sauce of choice.