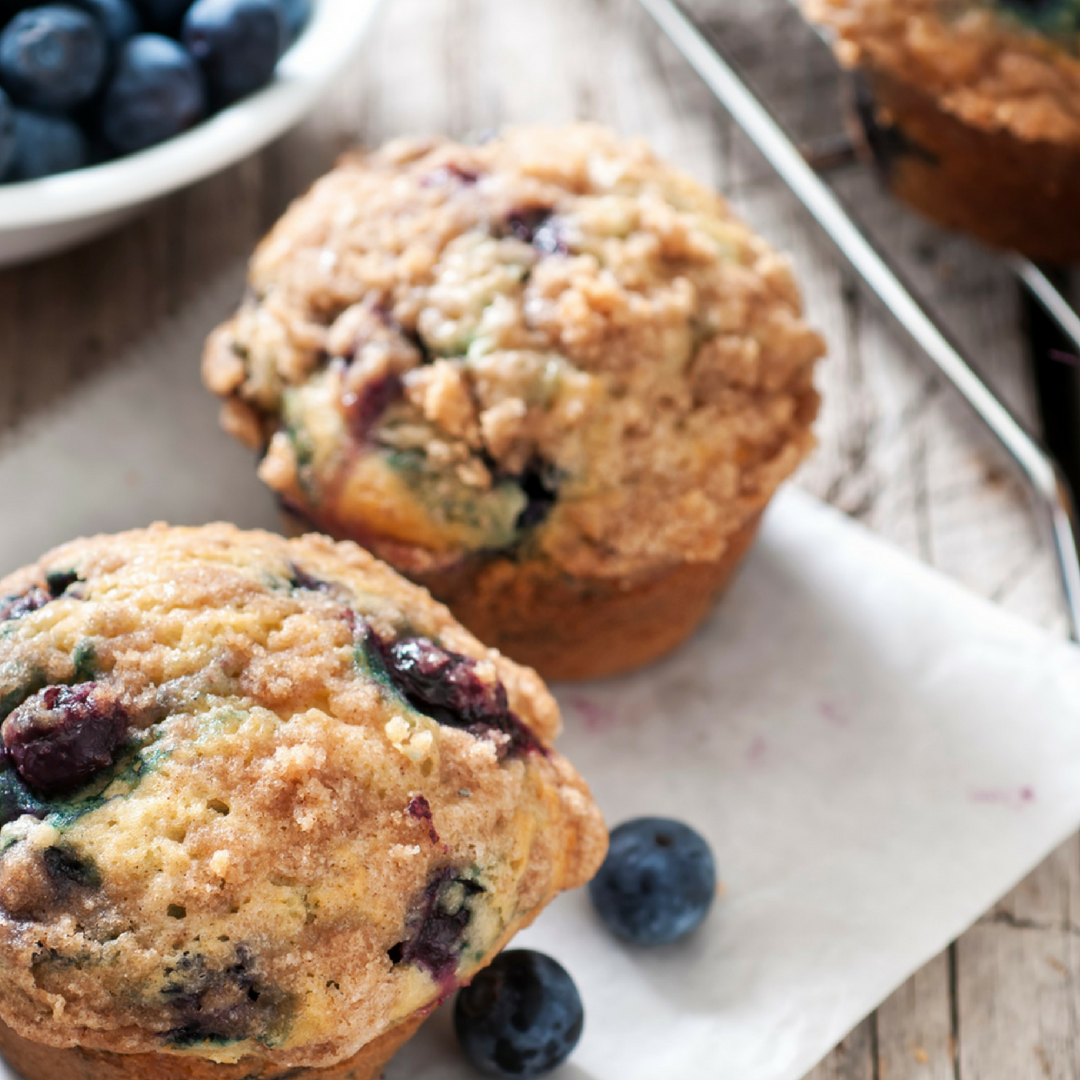 15
Mins Prep Time

25
Mins Cook Time

Skill Level
Cooking Instructions
Preheat oven to 200 degrees C (gas mark 6). Grease or line muffin tin with paper bun cases.

Combine flour, sugar, salt and baking powder. Mix oil, egg and milk with flour mixture. Fold in blueberries. Fill muffin tins right to the top, and sprinkle with crumb topping mixture.

To Make The Crumb Topping: Mix together 100g sugar, 50g flour, 50g butter and 1½ teaspoons cinnamon. Mix with fork and sprinkle over muffins before baking.

Bake for 20 to 25 minutes in the preheated oven.