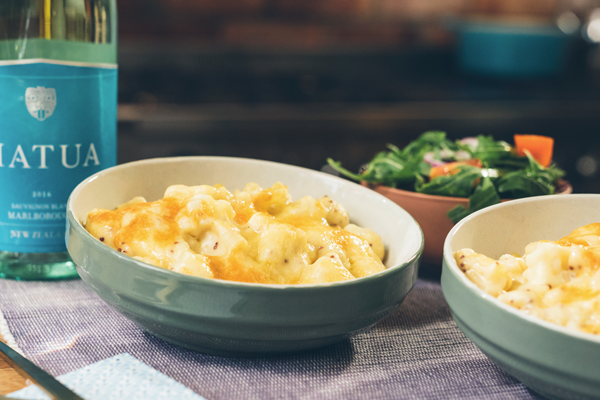 10
Mins Prep Time

30
Mins Cook Time

Skill Level
Cooking Instructions
Bring a large pot of water to to the boil and add the pasta.

Cook for 4 minutes, then add the cauliflower for a further 4 minutes.

Melt the butter over a low heat.

Stir in the flour to make a roux, then add the mustard and milk to make a thick white sauce.

Stir in all but 50g cheddar.

Put the pasta and cauliflower in a baking dish, before covering with the sauce and the pasta.

Bake for 30 minutes, until crispy.