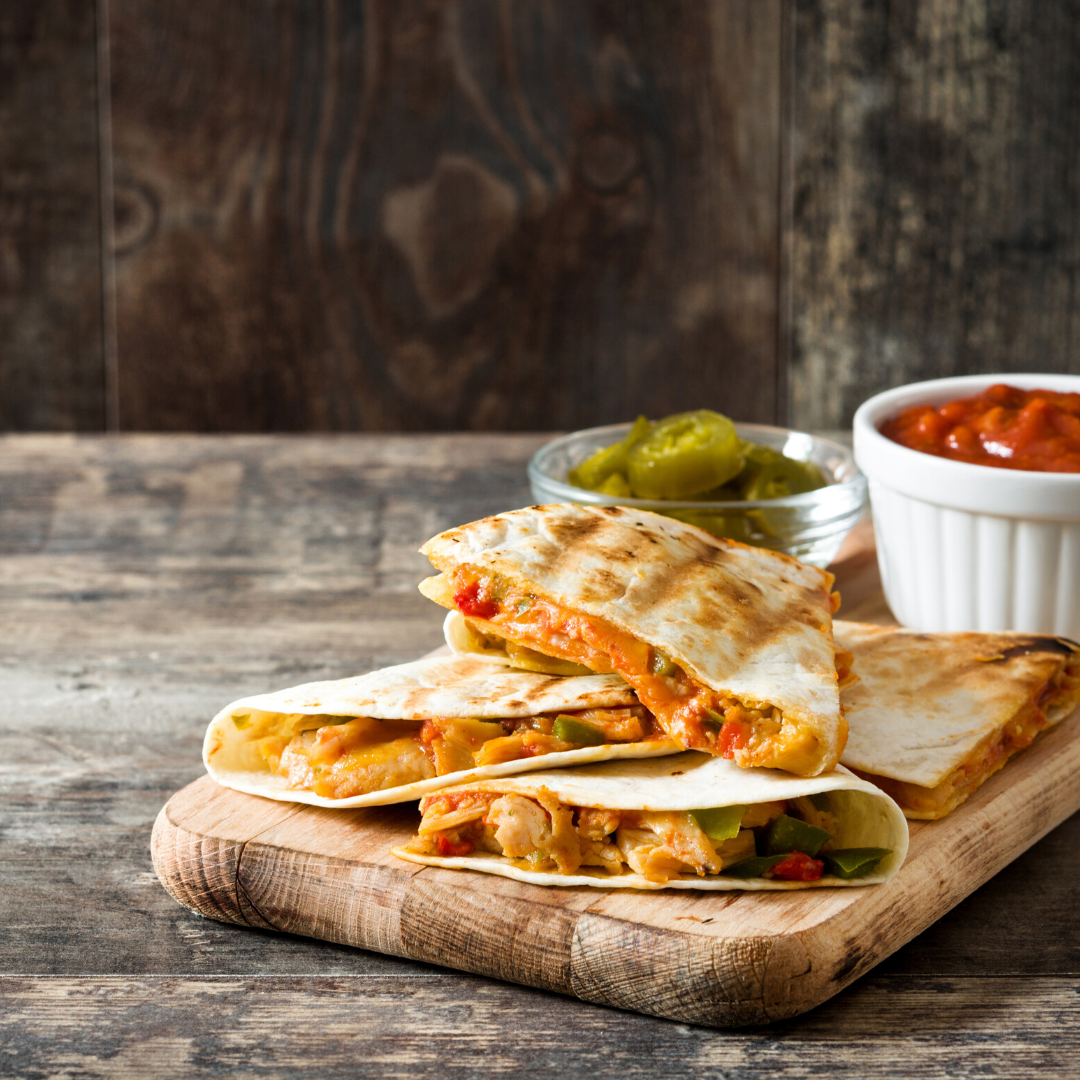 15
Mins Prep Time

15
Mins Cook Time

Beginner
Skill Level
Cooking Instructions
In a large frying pan, cook the chicken, sweetcorn and tomatoes until piping hot, then remove from the heat. Add the spring onions and coriander to the pan, then stir in the Chilli Ketchup to taste.

In a bowl, mix the Salad Cream with some freshly ground black pepper, the soft cheese and Cheddar, then spread over one side of each of the tortillas.

Heat a non-stick frying pan over a medium heat, add a drizzle of oil and wipe carefully around the pan with kitchen towel.

Place a tortilla in the pan, cheese side up, and top with a quarter of the chicken mixture. Top with another tortilla, cheese side down, pressing down slightly, then heat for 1-2 minutes until golden on the underside.

Using a fish slice, carefully turn the tortilla over and brown the other side, then remove and keep warm, and repeat with the remaining tortillas.

Cut into triangles and serve immediately with extra Salad Cream to dip and a fresh green salad.