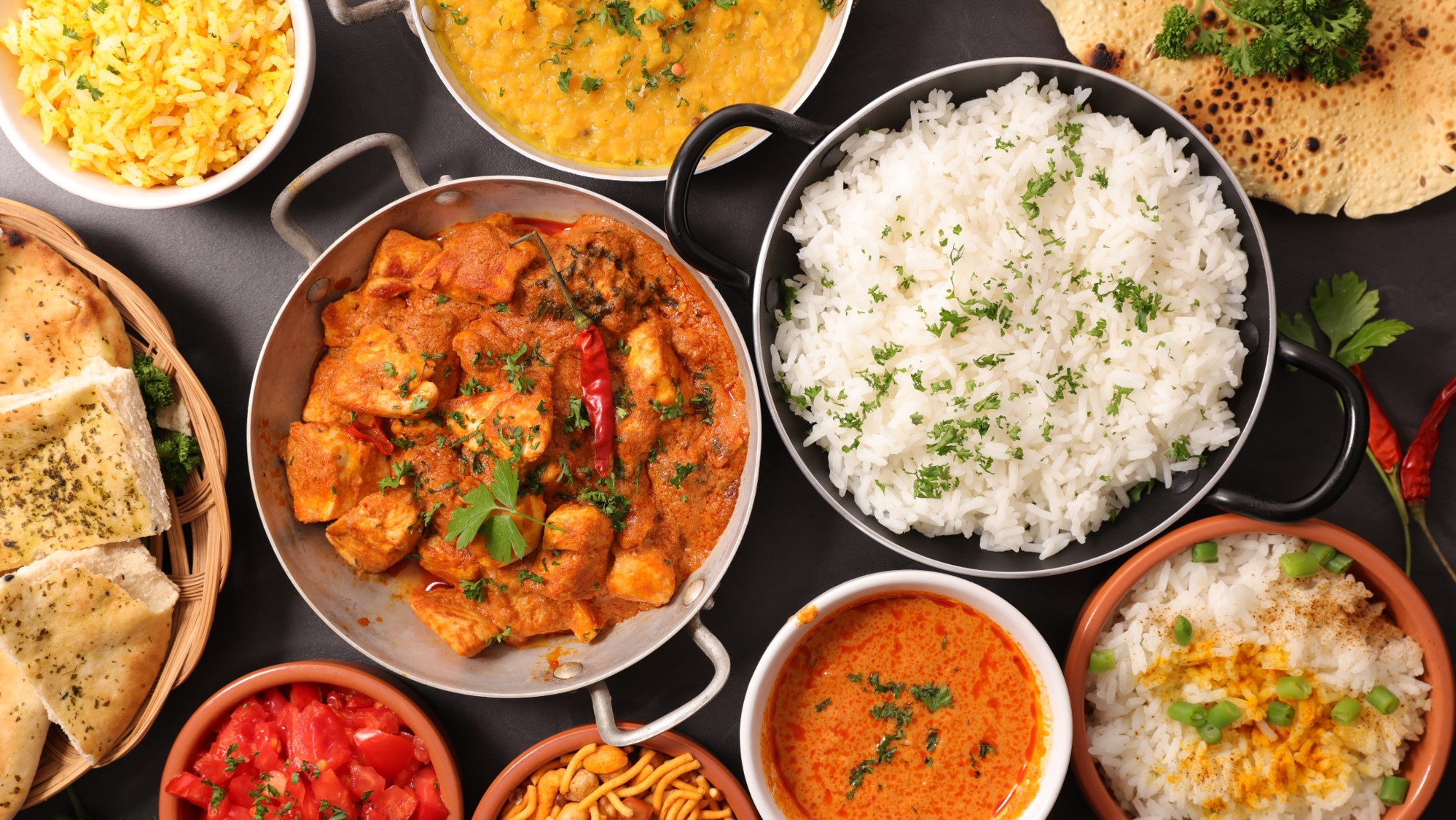 45
Mins Prep Time

40
Mins Cook Time

Moderate
Skill Level
Cooking Instructions
Mix all the marinade ingredients together in a large bowl, then add the chicken cubes and stir until they are all coated. Place in the fridge for at least 30 minutes to let the flavours marry together.

Preheat the oven to 200°C/gas mark 6.

Transfer the chicken and the marinade to a baking dish and cook in the oven for about 25 minutes, until the chicken pieces get some dark brown colour here and there.

Meanwhile, place the cashew nuts in a small bowl and soak them in hot water for 5 to 10 minutes. This will help to create a smooth sauce later on.

Heat the oil in a pan set over a low heat. Add the onion, turmeric and salt and cook for 2 to 3 minutes, until the onion is soft and translucent. Add the soaked and drained cashew nuts along with the tomatoes, garlic, ginger, garam masala and sugar.

Stir in 50ml of hot water and the yogurt mix and simmer for 5 to 6 minutes, then remove from the heat and let it cool a bit before blending into a silky smooth sauce with a hand-held blender. Top up with another 50ml of hot water and blend again if the sauce is too thick.

Add the cooked chicken and simmer for 3 to 4 minutes. Garnish with the chopped coriander and serve hot with basmati rice or naan bread.