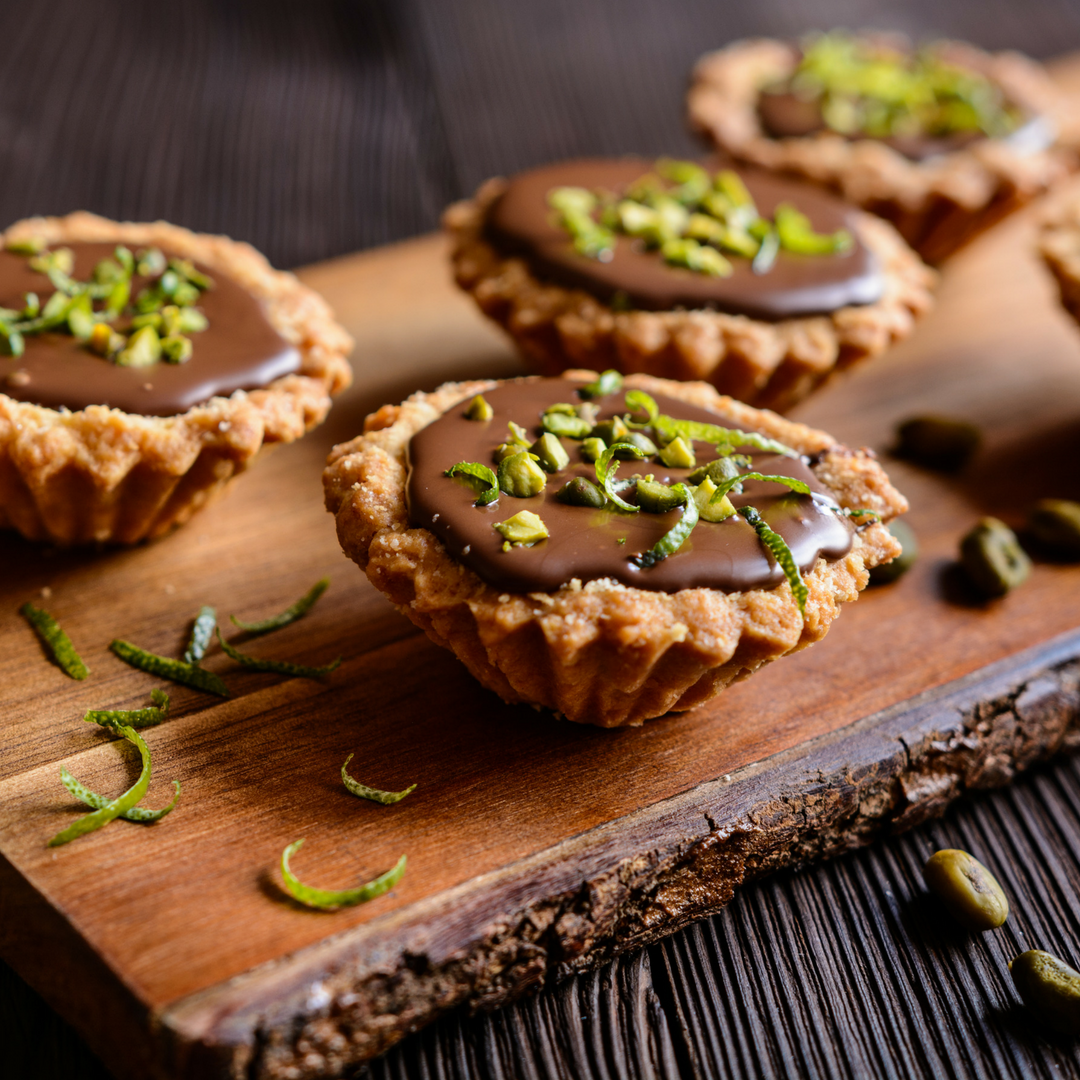 1 hour
Mins Prep Time

Mins Cook Time

Skill Level
Cooking Instructions
First, make the crust. Blitz the pistachios in a food processor until you're left with tiny crumbs. Pulse in the rest of the ingredients until you have a smooth, slightly sticky dough. Wrap in cling film and rest in the fridge for an hour

Oil two individual tart tins. Divide the dough in half, roll one piece between two sheets of cling film, then remove the underside piece of cling film and carefully place it over the top of one of the tins

Gently press the dough into the tart case and pinch off any overhang before removing the top layer of cling film. Using the cling film helps the dough to stay together and it means you won't have to use extra flour/cocoa to stop it sticking to your worktop

Repeat with the other tin, prick the tarts bases and pop them in the freezer for 15 minutes

Preheat the oven to 180°C/gas mark 4

For the chocolate filling, chop the chocolate and place it in a heatproof bowl with the butter. Stir the cream and sugar together in a saucepan over a gentle heat until the sugar has completely dissolved

Increase the heat and once the cream begins to scald, pouring it over the chocolate and butter. Leave for a minute before mixing together until the chocolate and butter has melted and the mixture is smooth and glossy

Stir in the vanilla and whisk in the egg yolk. Pour the mixture into the tart and leave to set completely before decorating with chopped pistachios and lime.