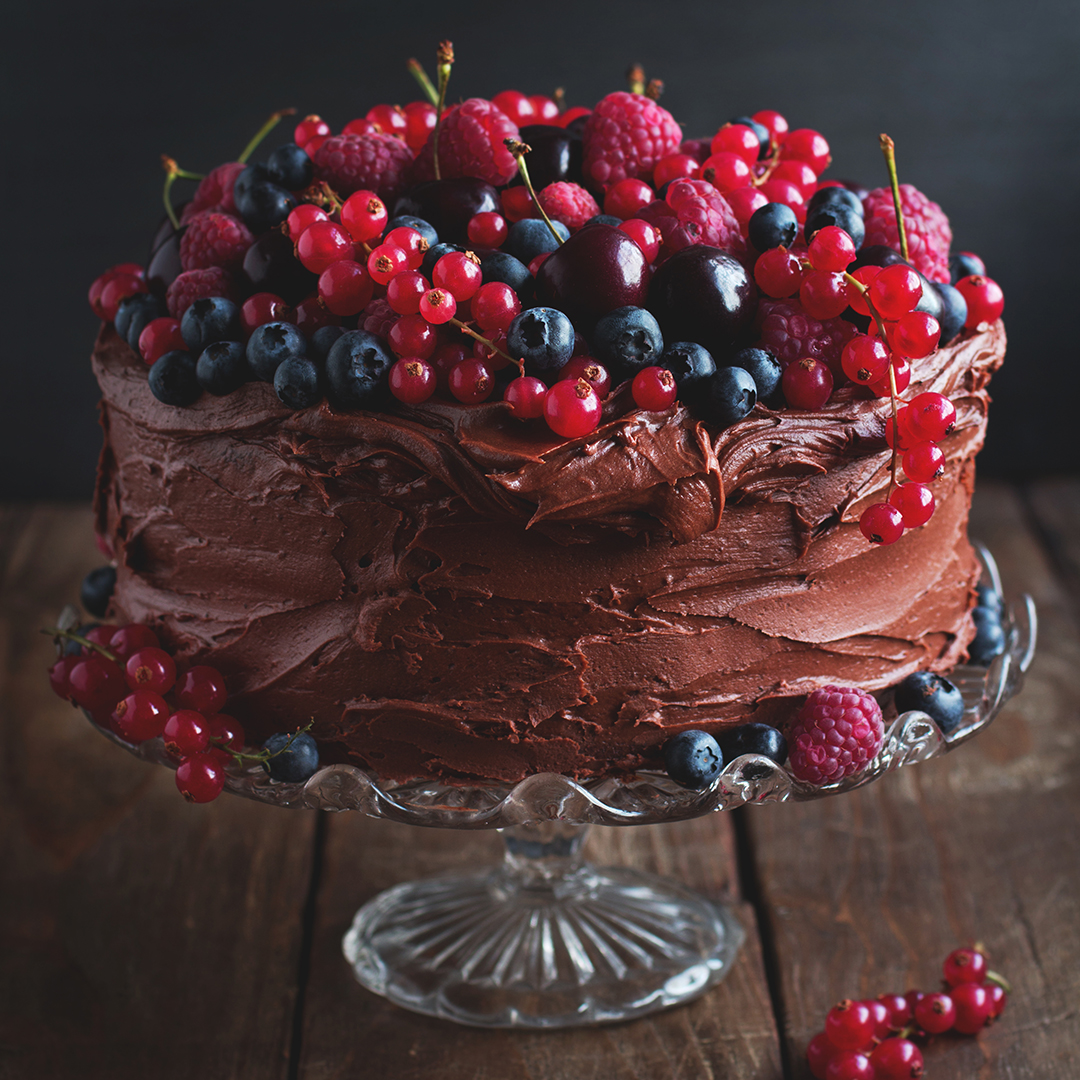 20
Mins Prep Time

45
Mins Cook Time

Moderate
Skill Level
Cooking Instructions
Preheat the oven to 180°C/fan 160°C/gas 4. Butter the cake tin, then line the base with non-stick baking parchment.

Break the chocolate into pieces and melt with the butter gently in a heatproof bowl set over a pan of barely simmering water or in a microwave, taking care not to burn the chocolate, stirring occasionally. Allow to cool slightly.

Put the egg yolks and the sugar into a large bowl and whisk until pale and creamy. Add the cooled chocolate mixture and the rum and mix well. Gently fold in the flour and the ground almonds.

In a separate bowl, whisk the egg whites until stiff but not dry, then lightly fold into the mixture. Turn into the tin and gently level the surface.

Bake in the preheated oven for about 45 minutes or until well risen and the top of the cake springs back when lightly pressed in the centre with a finger.

Leave to cool in the tin for a few minutes, then turn out, peel off the parchment and finish cooling on a wire rack.

To make the filling and icing, melt the chocolate, as above. Add the diced butter and stir until the mixture has the consistency of thick pouring cream.

Slice the cake in half horizontally and use a little icing to fill it. Warm the apricot jam, then push through a sieve. Brush this over the cake top and sides and allow to set. Smooth the icing over and leave to set.