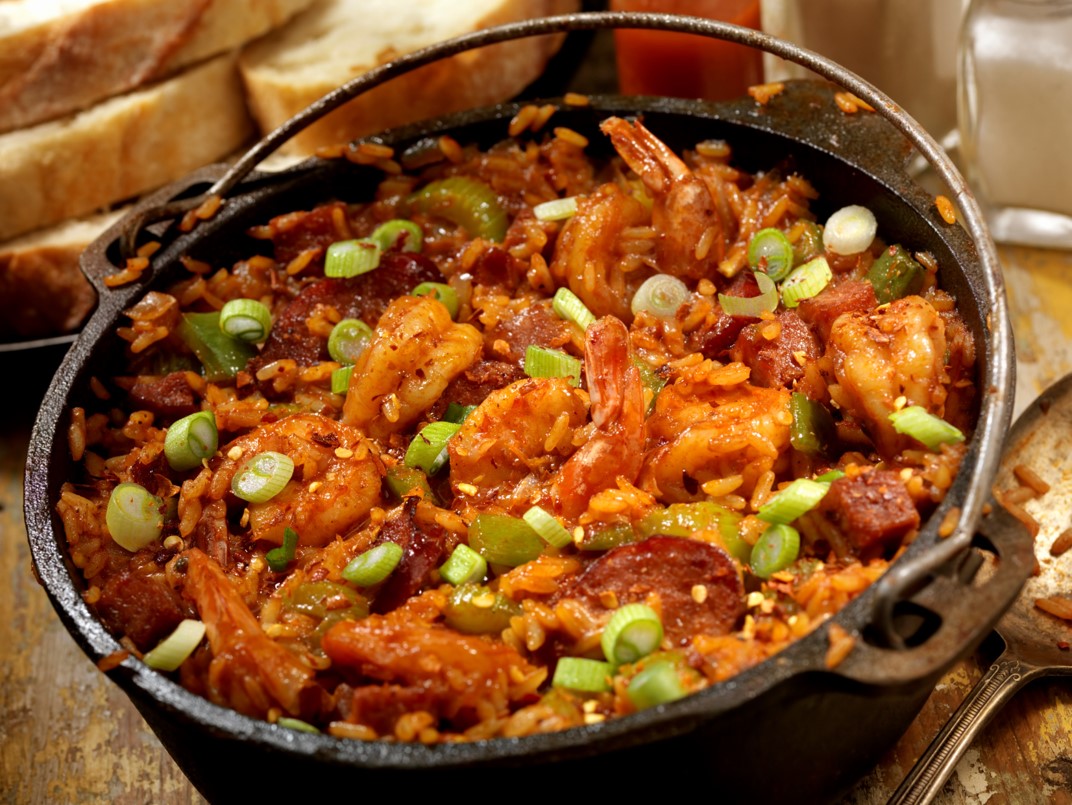 15
Mins Prep Time

35
Mins Cook Time

Skill Level
Cooking Instructions
Heat a wide sauté pan (that has a tight-fitting lid) over a medium heat. Add the chorizo and cook for 2 to 3 minutes, until it's beginning to catch colour. Remove to a plate lined with kitchen paper, leaving the oil behind.

Add the onion, spring onion, celery and peppers to the oil and gently fry for 5 to 6 minutes, until soft. Add the garlic, Cajun seasoning and thyme and cook for 1 minute more.

Pour in the rice, stock and tomatoes and bring to the boil. Pop the lid on and reduce the heat to simmer very gently for 20 to 25 minutes, until the liquid is absorbed and the rice is tender.

Stir the chorizo and prawns through and cook for a further 1 to 2 minutes, until the prawns turn pink. Season to taste and serve with a scattering of parsley and with lemon wedges on the side for squeezing over.