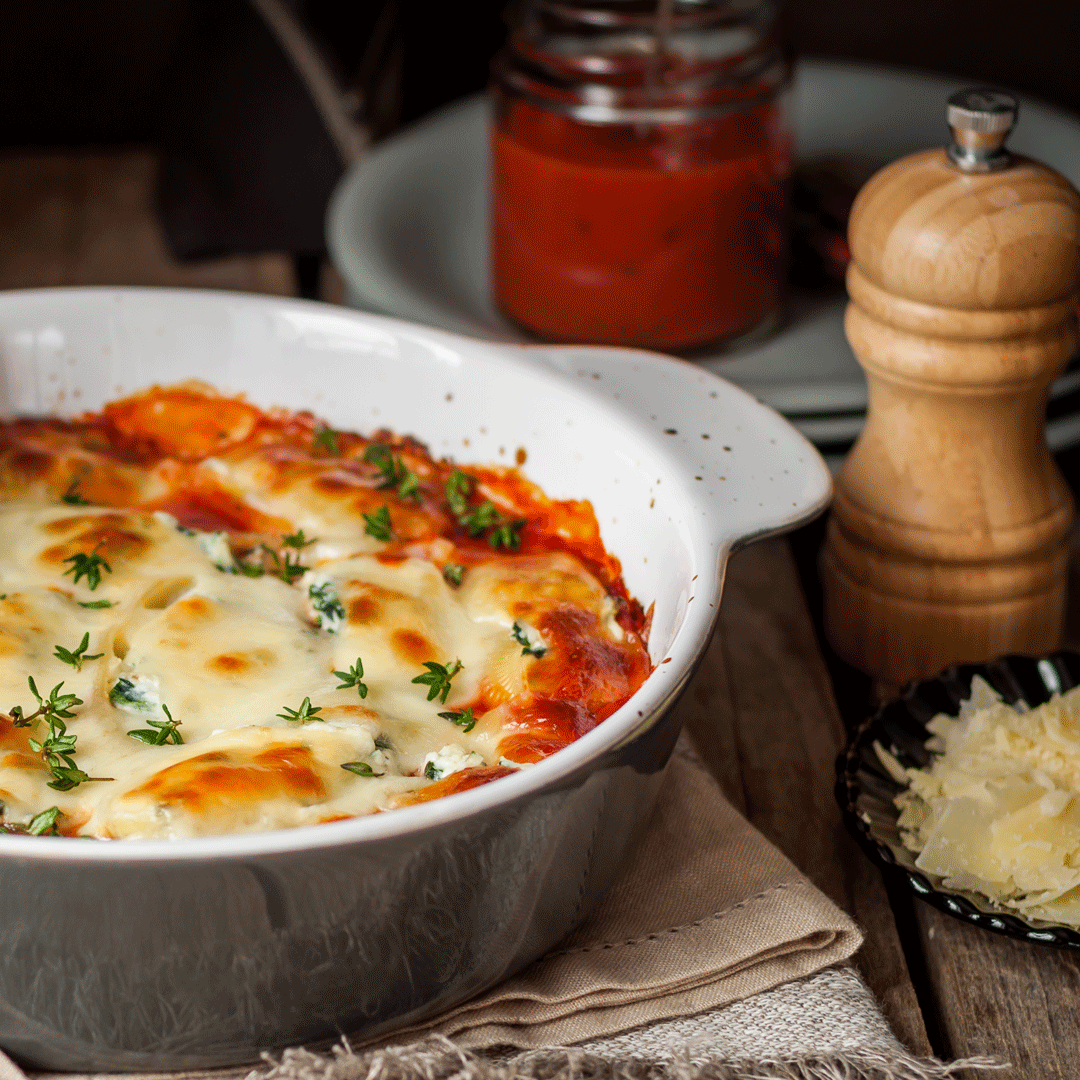 Mins Prep Time

Mins Cook Time

Skill Level
Cooking Instructions
To make the meat sauce, heat the oil in a frying pan and cook the beef in two batches for about 10 mins until browned all over. Finely chop 4 slices of prosciutto, then stir through the meat mixture.

Pour over our basic tomato sauce and stock, add the nutmeg, then season. Bring up to the boil, then simmer for 30 mins until the sauce looks rich.

Heat oven to 180C/fan/160C/gas 4. Lightly oil an ovenproof dish (about 30 x 20cm). Spoon one third of the meat sauce into the dish, then cover with lasagne sheets. Drizzle over about one quarter of our classic white sauce.

Repeat until you have 3 layers of pasta. Cover with the remaining white sauce, making sure you can't see any pasta poking through.

Scatter the mozzarella over the top. Arrange the rest of the prosciutto on top. Bake for 45 mins until the top is bubbling and lightly browned.