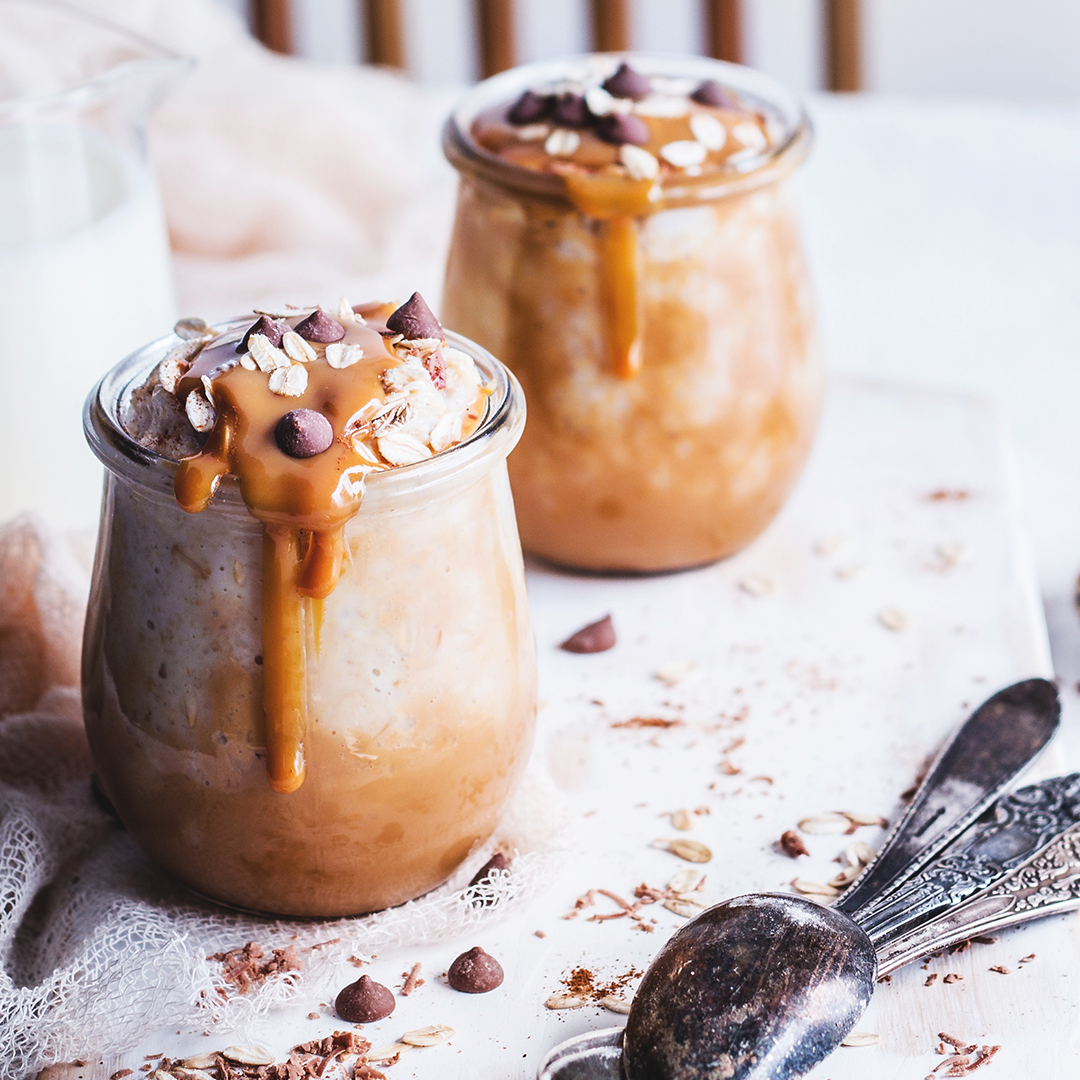 20
Mins Prep Time

Mins Cook Time

Beginner
Skill Level
Cooking Instructions
Whip the cream until soft peaks and place in the fridge.

Place the gelatin sheets in a bowl with the cold water to allow them to bloom (about 5-10min)

Using a clean bowl and whisk attachment, whisk the egg whites until foamy, then add in the sugar and continue to whisk until soft peaks form.

Meanwhile, squeeze out the excess water from the gelatin sheets and place it in a bowl over hot water. Allow it to stand for 5min or until melted.

Stir the melted gelatin into the salted caramel sauce and set aside.

Using a spatula, fold the cream, egg white and caramel sauce together until combined.

Divide the mixture between 6 ramekins and place in the fridge to set (about 4 hours).

Serve with extra salted caramel sauce.