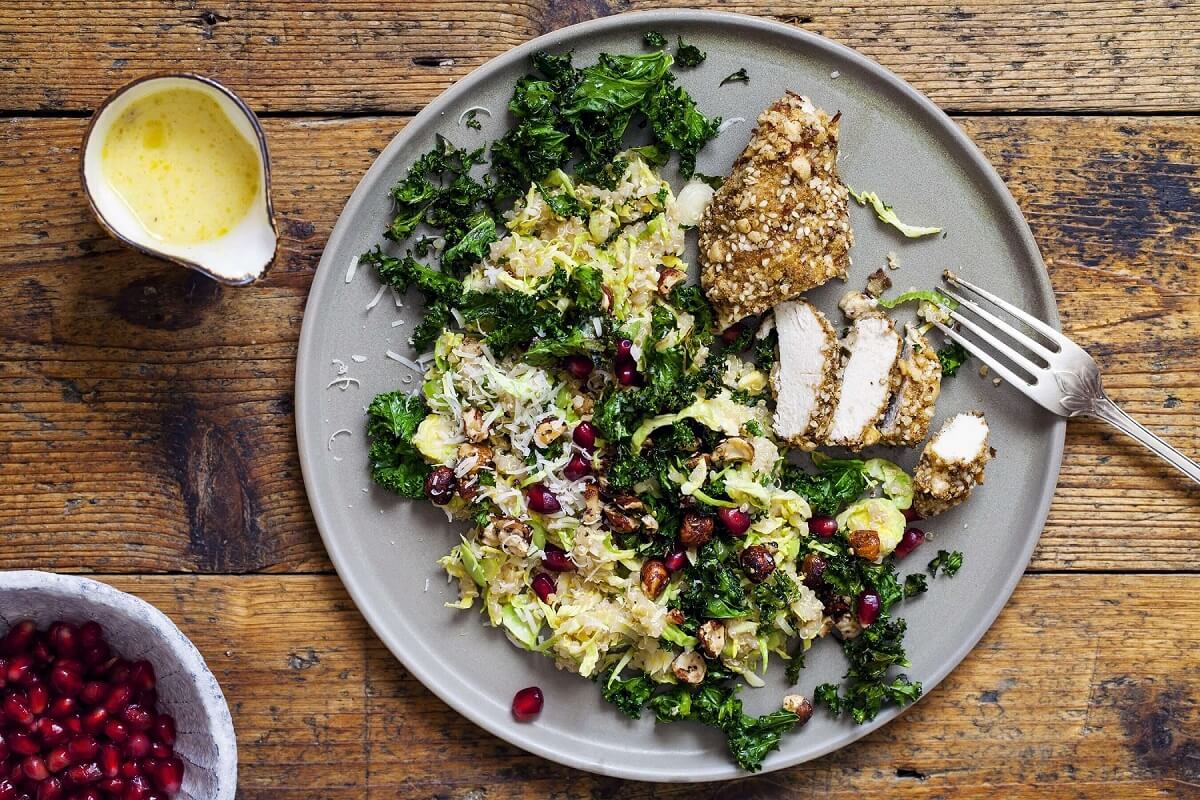 25
Mins Prep Time

30
Mins Cook Time

Beginner
Skill Level
Cooking Instructions
Mix together the buttermilk, mustard, oregano, milled flaxseed, cayenne pepper and lazy garlic, put in fridge for 20 minutes.

When chilled coat the chicken chunks in the mixture and roll in the sesame seeds thoroughly coating each chunk.

Cook on oiled foil and pop into oven for 30 minutes at 180°c.

Serve on a bed of wok fried kale and a little soy sauce.