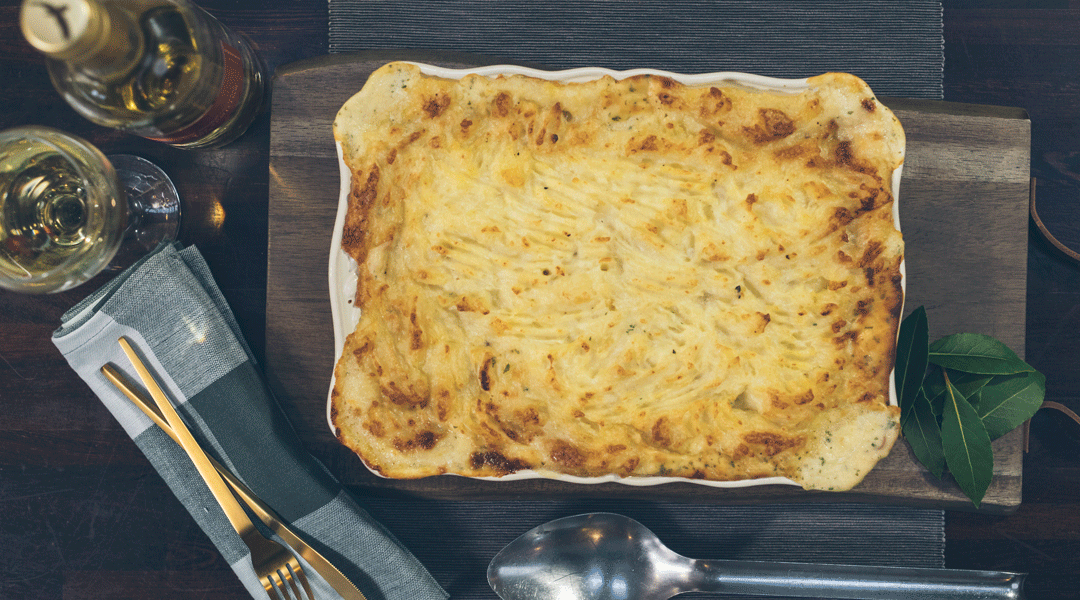 Mins Prep Time

Mins Cook Time

Skill Level
Cooking Instructions
Peel the potatoes and cook in salted boiling water until tender.

Drain well and mash. Season with salt and pepper and add the butter and cream and mix until smooth and fluffy.

Heat the butter over a low heat in a saucepan until melted, and add the flour.

Cook gently, stirring regularly for about 4-5 minutes until cooked (it will smell like pastry). This is called a 'roux' which is the basis for lots of white sauces.

In a separate pan, heat the milk with the onion and bay leaves and the stock pot/cube.

Let it come to the boil, turn off the heat, and remove the onion and bay leaves.

Add the mixture, a little at a time to the roux, stirring well between additions, until everything is combined and smooth.

Add the cream and chopped parsley and continue to cook gently for 4-5 minutes.

Pre-heat your oven to 200c.

Cut the salmon and white fish into quite large pieces and place in the bottom of apie dish.

Season with salt and pepper and squeeze over the lemon juice.

Add the smoked salmon in pieces. This may seem like a waste of smoked salmon but it does impart a lovely smokey flavour. Alternatively you could leave out the smoked salmon and substitute naturally smoked haddock for the white fish which will give a similar result.

Pour the creamy parsley sauce all over the fish and top with the mashed potato.

Spread evenly and fluff up the top with a fork so you get crispy bits.

Place the dish on a baking tray, in the pre-heated oven and bake for 30 minutes until the top is crispy and brown and the sauce is bubbling up at the edges.

Let rest for a few minutes and serve with peas, mange tout, sugar snap peas, broccoli or whatever green vegetable takes your fancy.