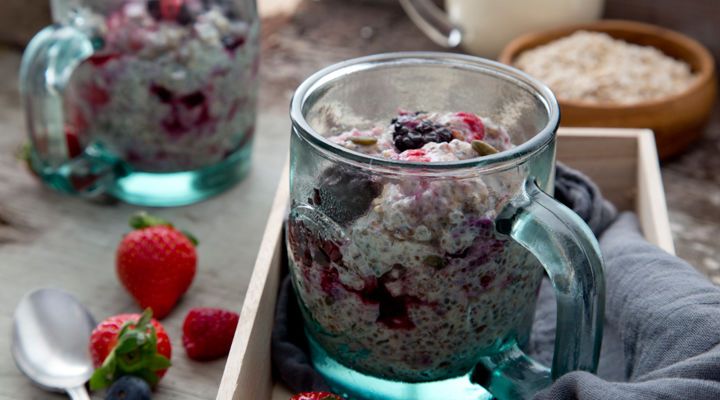 5
Mins Prep Time

10
Mins Cook Time

Beginner
Skill Level
Cooking Instructions
Put the porridge oats, chia seeds, milled flaxseeds and pumpkin seeds in a saucepan and add half of the milk. Place on a medium heat and bring to a simmer. Cook for 5 minutes, stirring so that it doesn't catch on the bottom. Add the honey and the remaining milk and cook for a few minutes more, still stirring. Add the frozen berries and cover with a lid for 3 minutes.

Divide the porridge between two bowls, drizzle over the cream and top with the fresh berries.

LIGHTEN UP - If you're watching your fat intake, eliminate the cream.