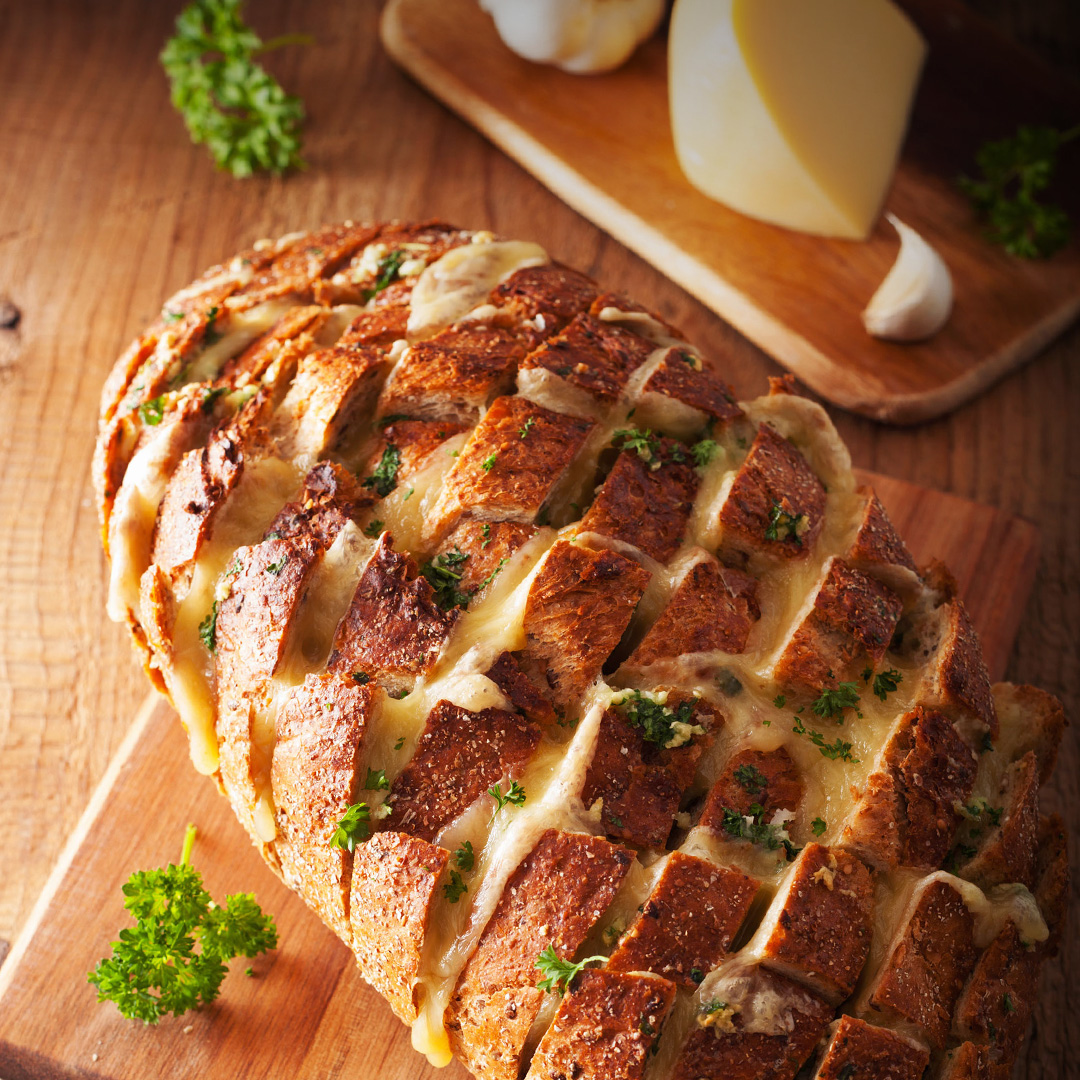 30
Mins Prep Time

45
Mins Cook Time

Beginner
Skill Level
Cooking Instructions
In a large bowl combine the strong white flour, caster sugar, fast action yeast and salt. Make a well in the centre and add the lukewarm milk and melted Stork with butter.

Work together to form a rough dough.

Knead by hand for 10 minutes until smooth and elastic. Transfer to a clean bowl, adding a little oil to grease. Cover with cling film and allow to prove in a warm draught free position for 1 ½ hours or until doubled in size.

When the dough is risen remove from the bowl, and knead lightly. Shape the dough into a bloomer shape and set onto a greased baking tray.

Cover lightly with cling film and allow to prove for 45 minutes or until doubled in size.

Slash the top of the loaf diagonally with a sharp knife and bake in the oven (200c/180c (fan)/Gas Mark 6) for 35 minutes. Allow to cool on a wire rack.

In a bowl mash together the Stork with butter, garlic puree and chopped parsley.

Spread the mixture liberally along the cuts in the loaf and sprinkle in the grated mozzarella.

Bake the loaf in the oven for 10-12 minutes just before serving.