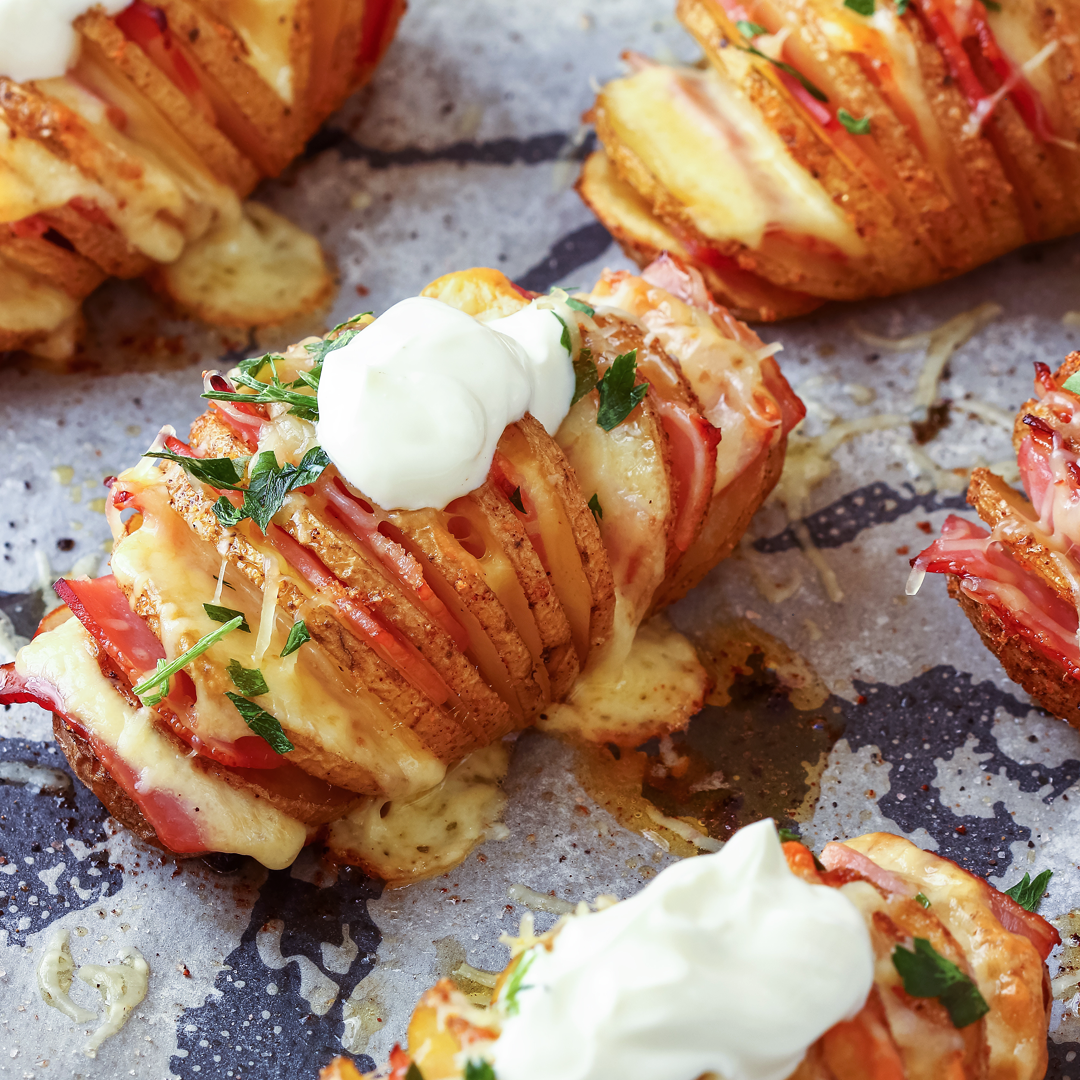 15
Mins Prep Time

1
Mins Cook Time

Beginner
Skill Level
Cooking Instructions
Preheat oven to 425 F degrees.

Line a baking sheet with aluminum foil.

Wash the potatoes well. Cut a thin side off each potato, so that it makes it easier hold them straight on the table, and slice them. The slices should be about 3 to 4 mm in thickness, do not slide all the way down, about 3/4 down.

Slice the butter into thin slices and add the butter in between slices of potato. You can also add a bit more olive oil if you prefer.

Bake for 45 minutes after which cover with aluminum foil and bake for an additional 15 to 30 minutes, or until potatoes are cooked through.

Top with cheese and bacon, or your favorite toppings.