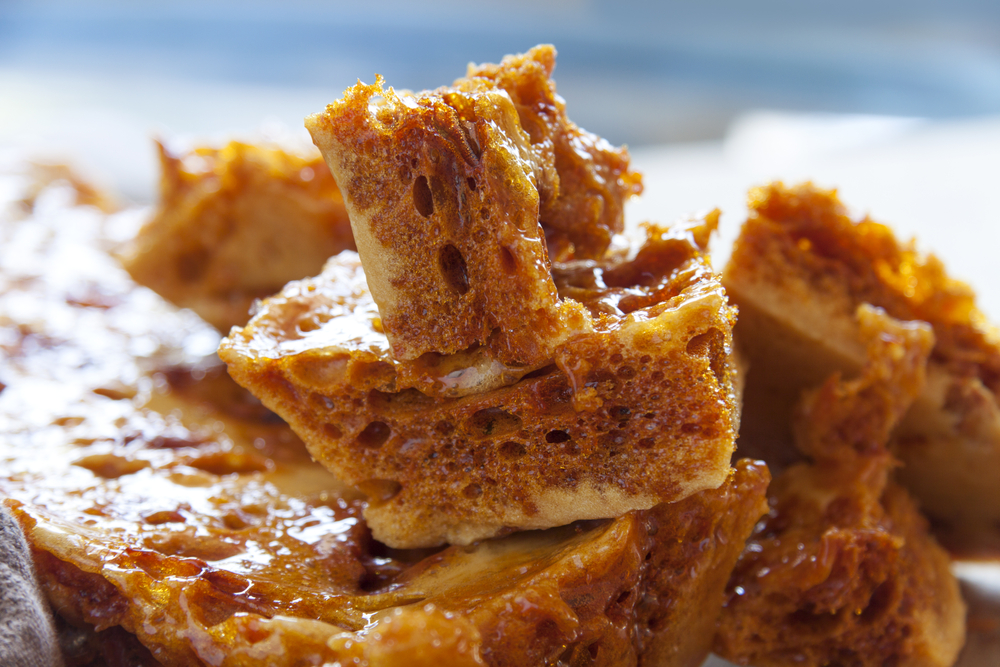 5
Mins Prep Time

15
Mins Cook Time

Beginner
Skill Level
Cooking Instructions
Take a large baking tray and give it a very light coating of cooking oil.

Bring the sugar, honey, and water to the boil in a medium saucepan, stirring constantly.

Reduce the heat to medium-high and cook for about 3 minutes, stirring with a spatula until it turns brown and reaches a temperature of 300 degrees F

Remove from heat, add the baking soda, and stir (the mixture will foam up quite a bit.)

Quickly and carefully pour the mixture onto the baking sheet but don't spread it.

Let it cool for about 5 minutes and then break into pieces.