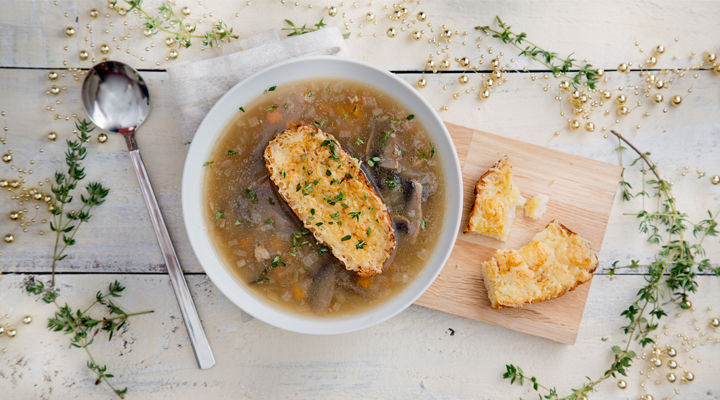 10
Mins Prep Time

60
Mins Cook Time

Beginner
Skill Level
Cooking Instructions
Preheat the oven to 220°C/gas mark 7.

Put the turkey bones on a roasting tray and roast in the oven for 20 to 30 minutes, until nicely coloured. This will bring out extra flavour, but you can use the leftover turkey bones without roasting them if preferred.

Remove the bones from the oven and place in a large saucepan with all the remaining ingredients except the croutons. Bring to the boil, then reduce the heat and simmer for 30 to 40 minutes, until the vegetables are tender. Skim off any scum that might form on the surface.

Remove the bones from the broth and shred the cooked meat. Add the meat back to the broth and simmer for a further 2 to 3 minutes. Check the seasoning and serve immediately with some cheesy bread croutons.