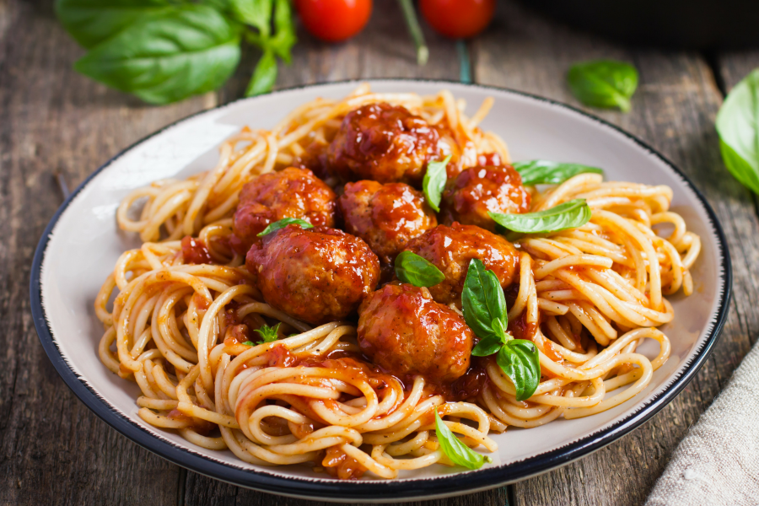 20
Mins Prep Time

20
Mins Cook Time

Beginner
Skill Level
Cooking Instructions
Mix together the mince, onion, garlic, sage, paprika and seasoning with your hands.

Roll the mixture into equal-sized balls.

Heat a medium size pan until hot.

Add 1 tbsp of Rapeseed Oil.

Fry the meatballs until browned and set aside in a large casserole dish (don't worry if they're not cooked through at this stage).

To make the sauce, turn the heat to medium and fry the onion for 10 minutes in a little Rapeseed oil, adding a little water if it starts to stick.

Stir in the remaining sauce ingredients and cook for 5-10 minutes.

Cover the meatballs with the sauce and cookie the oven at Gas 4, 180°C for a further 10 minutes, until the meatballs are cooked through and piping hot.

Serve with pasta or rice.