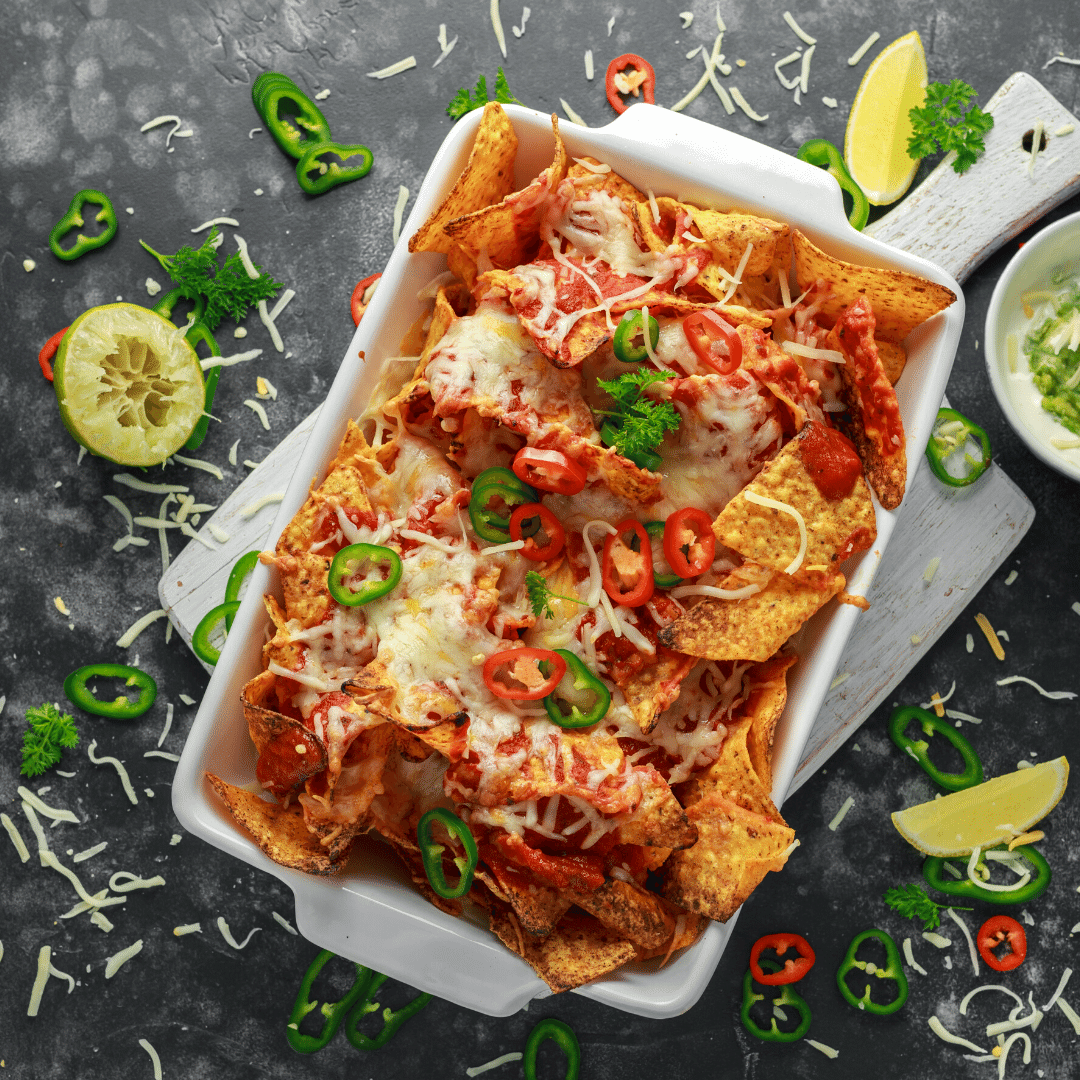 10
Mins Prep Time

Mins Cook Time

Skill Level
Cooking Instructions
Preheat a gas or charcoal grill to medium direct heat (350°F to 400°F).

Divide the tortilla chips between 4 cast iron platters or skillets, or make 4 foil "plates" by tearing off large pieces of foil and crimping the edges.

Top each mound of tortilla chips with about 1/2 cup cheddar and. If you'll be adding black beans and/or chicken to your nachos, do this now so they heat up on the grill.

Place the cheese-covered chips on the grill and lower the grill lid. Cook for 5 to 8 minutes, checking about halfway through to check the melting progress of the cheese.

Remove from the grill and either carefully transfer to a platter (watch out for sizzling-hot cast iron, if you're using it!), or serve the nachos straight from the skillet or foil. Top with spoonfuls of your favorite add-ons, like pico de gallo and guacamole, and eat immediately.