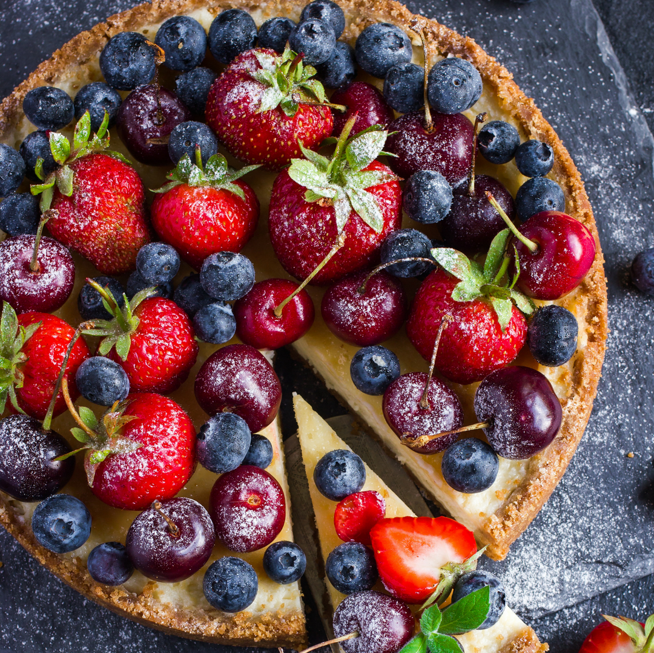 20
Mins Prep Time

Mins Cook Time

Beginner
Skill Level
Cooking Instructions
Crush biscuits into a fine crumb

Melt the butter and mix into the biscuits

Line a cake tin with baking parchment and grease the outside of tin with butter.

Tip the biscuit mixture into the cake tin and smooth over. Place in the refrigerator for at least 20 minutes.

Put cream cheese into a bowl and beat to soften. Slowly add in the sweetened condensed milk while stirring. Add the vanilla to the lemon juice and then stir into cream cheese mixture.

Puree half of the berries and set the other half aside to decorate the top.

Dissolve 3 sheets of gelatine in a couple tablespoons of water. Add 1/2 the dissolved gelatine to cream cheese and 1/2 to the berry puree.

Pour berry puree into cream cheese mixture and stir to form a swirling pattern. (do not blend fully together)

Pour cream cheese mixture into cake tin, in one fluid motion.

Drop the remaining raspberries onto the cheesecake, cover with cling film, and chill for 5/6 hours.