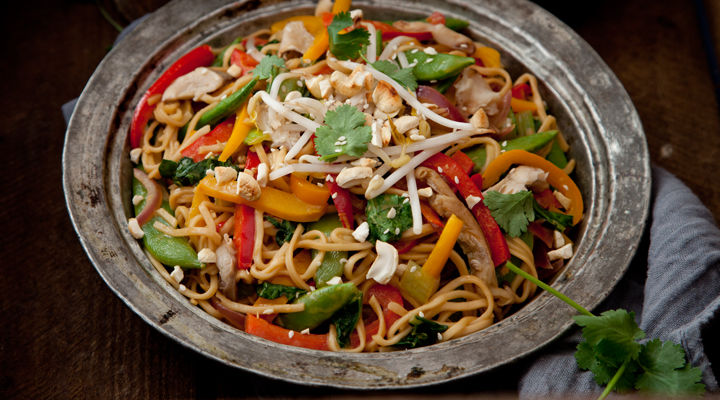 30
Mins Prep Time

10
Mins Cook Time

Skill Level
Cooking Instructions
Preheat the barbecue to medium.

Place the pad thai sauce in a bowl and add the chicken strips. Marinate for 30 minutes in the fridge, then thread the strips onto metal skewers. If using wooden skewers, soak them for at least 30 minutes beforehand.

In the meantime, cook the noodles as per the packet instructions. Drain and set aside.

Toss together the drained noodles, bean sprouts, shallots, mango, chilli, lime juice, nuts and fish sauce in a large bowl. Add the sesame oil and check the seasoning.

Grill the chicken on the barbecue for 2 to 3 minutes, until cooked through, then remove from the skewers and combine with the noodles. Garnish with the coriander leaves, spring onions and lime wedges. Eat warm or cool.