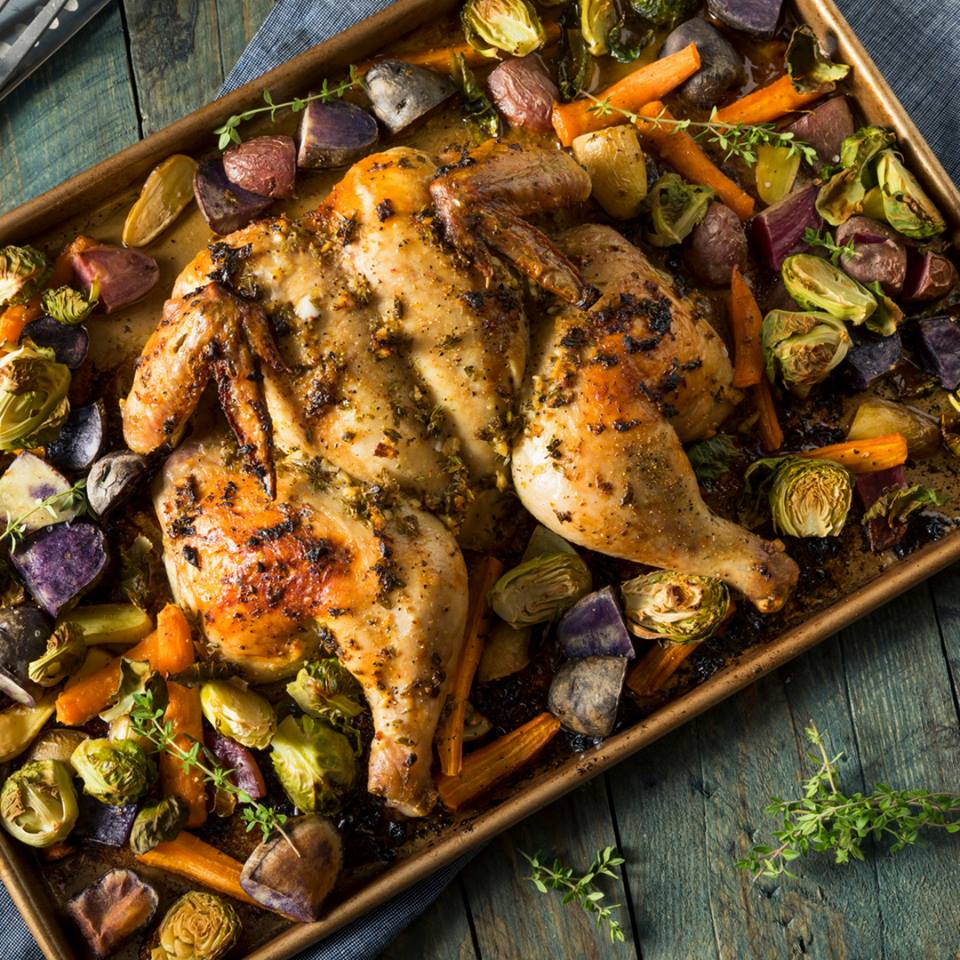 15
Mins Prep Time

70
Mins Cook Time

Skill Level
Cooking Instructions
Place the chicken breast-side down, with the legs towards you. Using sturdy scissors, cut up along each side of the parson's nose and backbone to remove it, cutting through the rib bones as you go.

Open the chicken out and turn over. Flatten the breastbone with the heel of your hand so that the meat is all one thickness.

Use two skewers to secure the legs and keep the bird flat. Run the skewers diagonally through the breast and thigh meat.

Place a sheet of tinfoil in a roasting tin and set the chicken on top of this.

Drizzle the chicken with lemon Juice and cook in preheated hot oven until golden, approx. 1 hour and 10 minutes

Don't forget to throw in and cook the back bone that you have cut out, it adds to the flavour of the gravy.

Peel and chop all the vegetables into bite size portions. Put them into a separate roasting tray and drizzle with olive oil and season.

Put into oven approx. 15 mins. after chicken goes in, cook until golden and tender.

Serve the chicken on large warm plate surrounded by the vegetables and spoon over juices from roast chicken tin.