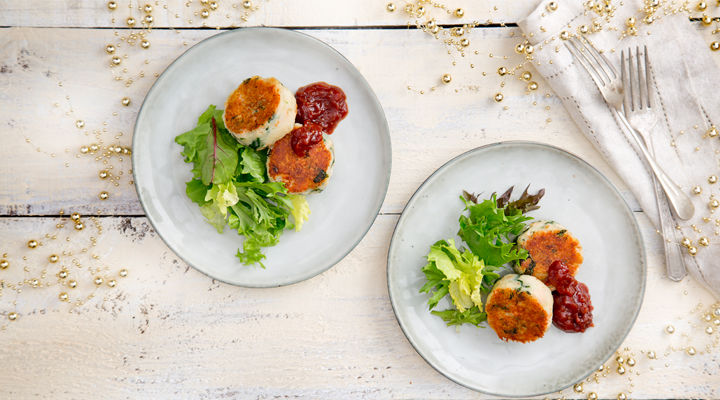 5
Mins Prep Time

40
Mins Cook Time

Beginner
Skill Level
Cooking Instructions
Put the potatoes in a large saucepan with a pinch of salt and cover with cold water. Bring to the boil, then reduce the heat and simmer for 20 to 30 minutes, until the potatoes are tender. Drain the potatoes and mash them in a large bowl with the milk, then add the Parmesan cheese, turkey and some salt and pepper.

Melt the butter with 1 tablespoon of the olive oil in a large sauté pan set over a medium heat. Add the onion and garlic and sauté for 2 to 3 minutes, until softened. Add the spinach and continue cooking for 2 minutes, until it has wilted. Remove from the heat and transfer to the bowl with the turkey and potatoes.

Add the beaten egg and breadcrumbs to the bowl and stir until thoroughly combined and smooth. Shape the mixture into four large patties or eight smaller ones.

Heat the remaining 2 tablespoons of olive oil in a clean non-stick frying pan set over a medium heat. Working in batches, fry the potato cakes for 3 to 4 minutes on each side, until golden brown.

Remove from the pan and serve immediately with some salad leaves on the side.