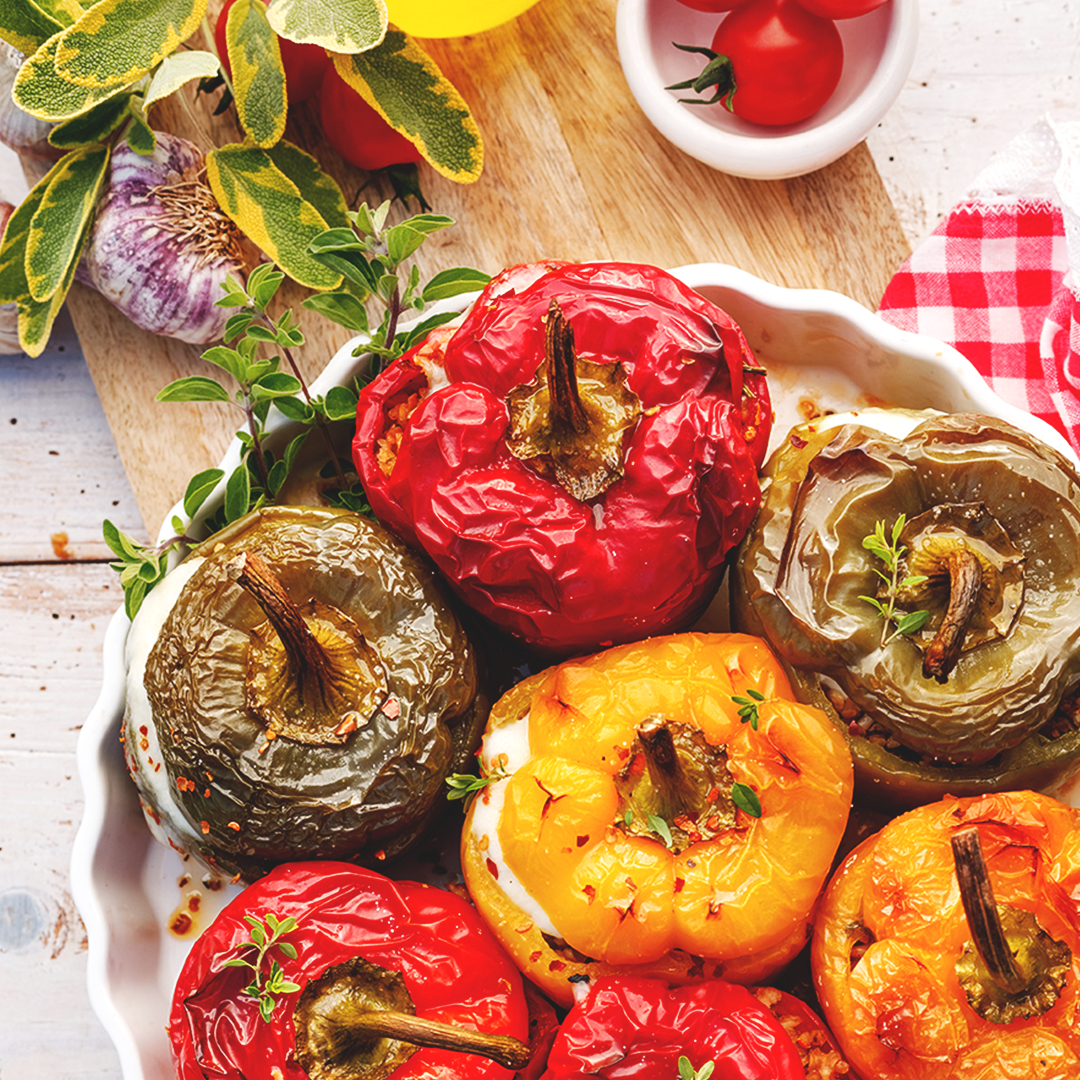 5
Mins Prep Time

55
Mins Cook Time

Beginner
Skill Level
Cooking Instructions
Heat 2 tablespoons olive oil over a medium heat.

Add the onion and garlic, cook for 5 minutes until transparent.

Add the spices and stir well, cook for another 2 minutes.

Add the cooked rice, raisins, almonds and balsamic, and stir well.

Add the juice of the lemon, then season to taste

Halve the peppers, and scrape out the seeds and pith.

Lay the peppers on a baking tray and fill with the rice mix.

Brush with the remaining oil and transfer to the oven.

Bake for 30-45 minutes, until the pepper is brown around the edges.