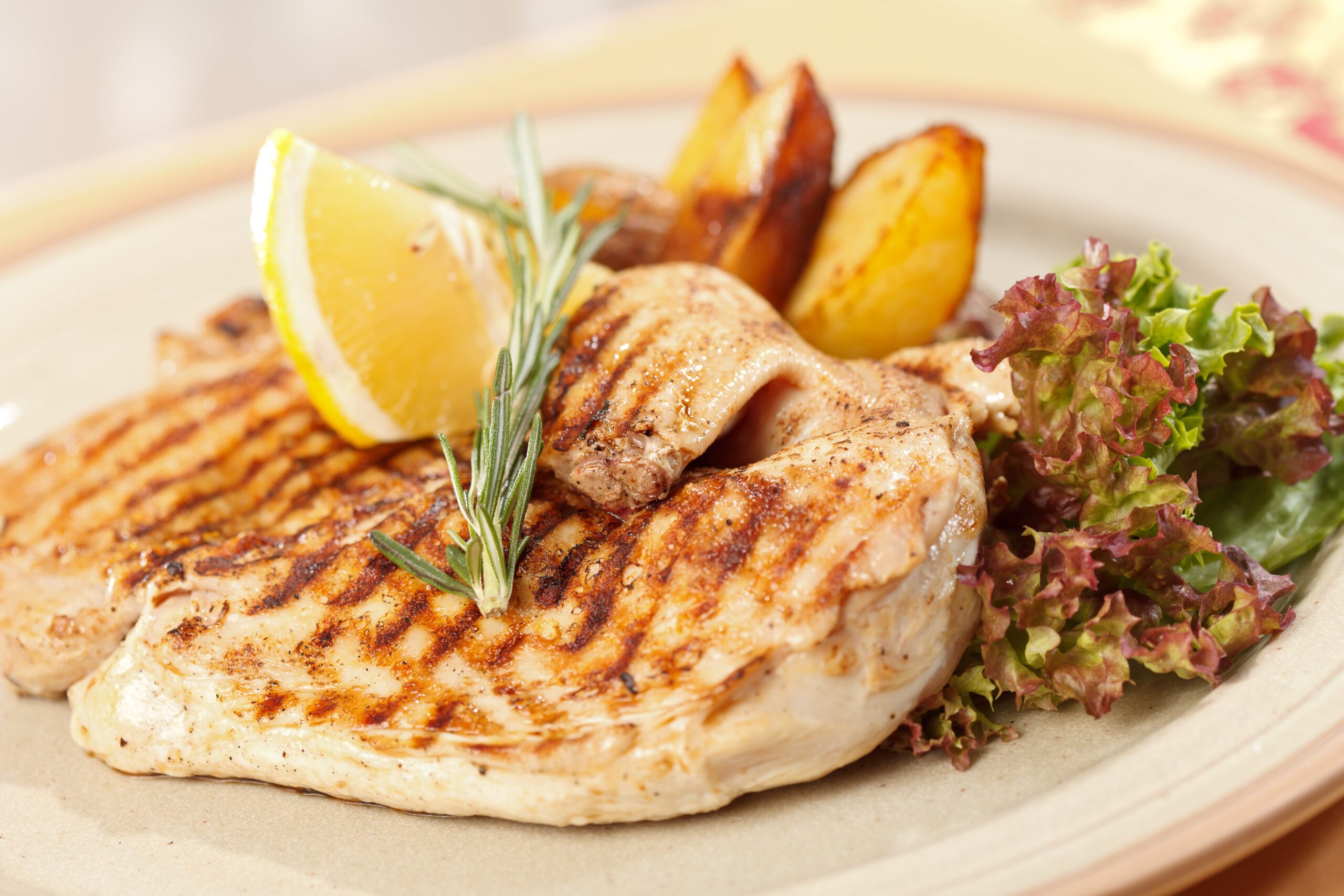 15
Mins Prep Time

40
Mins Cook Time

moderate
Skill Level
Cooking Instructions
Put baby potatoes into a pot of cold water and bring to a boil – boil potatoes till just soft – should take about 10-15min depending on size of potatoes

Prepare the marinade – add garlic, honey, mustard and salt and pepper and oil into a bowl and mix

Pour marinade over the chicken breasts and leave to marinate. This can be done in advance or overnight.

Get the BBQ ready – you need white hot coals.

Then get your tin foil sheets ready (double up if you don't have the super strong thick tin foil. Place a handful of cooked baby potatoes on the tin foil and scatter some onions over the top. Then place the chicken breast on top of the potatoes and onions. Drizzle some marinade over the chicken breast then add on 2 to 3 slices of lemon. Then seal up the tin foil parcels – brings 2 edges together and fold over and then fold over the open edges to close up the parcel.

Then place the parcels carefully on the grill of the BBQ and cook for about 20-25 min.

Be careful taking the parcels off the BBQ as you could pierce the tin foil and therefore lose some of the lovely sauce. Open up the parcels and enjoy!