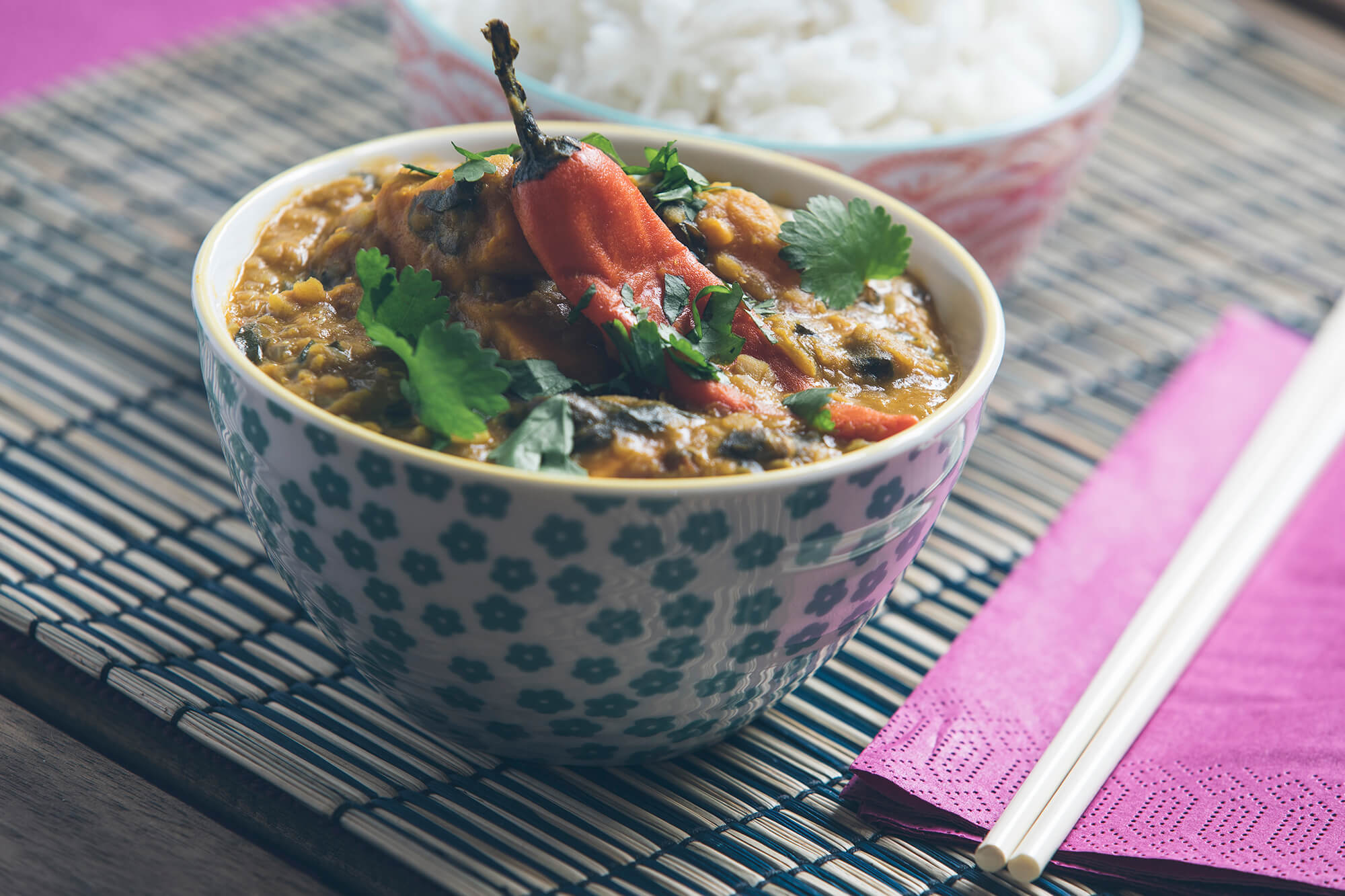 15
Mins Prep Time

35
Mins Cook Time

Moderate
Skill Level
Cooking Instructions
Finely chop the onion and grate the garlic and ginger.

Heat the oil over a low heat, and add the onion, along with a pinch of salt.

Cook the onion for 5 minutes, until soft, then add the cumin, coriander, turmeric, garlic and ginger.

Cook for 5 more minutes, adding a splash of water if the spices start to stick.

Peel and chop the sweet potato into cubes the size of dice.

Turn the heat up to medium and add the sweet potato to the pan, along with the lentils, coconut milk, stock, spinach and whole red chilli.

Turn the heat down, and simmer for 20 minutes, until the sweet potato and lentils are soft.

Remove the whole chilli, taste for seasoning and serve with rice or naan breads.