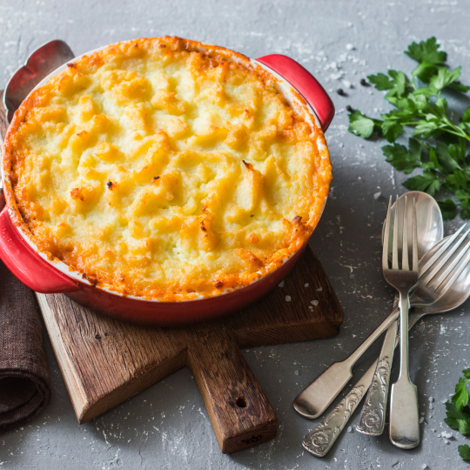 Mins Prep Time

Mins Cook Time

Skill Level
Cooking Instructions
Preheat the oven to 190C/170C Fan/Gas 5

Heat the rapeseed oil in a large pan, add the onion and carrot and cook over a medium heat for 5 minutes, until soft

Add the minced beef and cook for 3 minutes, to brown

Add the tomatoes, purée, beef stock, bay leaf and thyme

Cover and simmer for 30 minutes, season
To make the topping, boil the potatoes until soft. Drain and mash, add the butter and cream, and beat until light and fluffy. Season with salt and pepper

Spoon the meat into an ovenproof dish. Top with the mash and bake for 30 minutes, or until golden brown

Serve with your favourite veg and enjoy!