Together with SuperValu, Noel's mission is to bring the best, quality food to our tables.
A passionate ambassador of local produce, Noel's challenge to us all is to shop local, buy local and get cooking with fresh, wholesome ingredients. Executive Head Chef at the prestigious Lough Erne Resort in Enniskillen, Noel has catered for everyone from celebrities to visiting Heads of State and has won numerous awards along the way.
Noel is able to buy everything he needs for his home cooked meals in his local SuperValu, from fresh meats to seasonal fruit and vegetables, all on his doorstep. He applauds the fact that SuperValu stores are individually owned by local families with a real passion for food.
Noel commented, "Putting it simply, I would not put my name to something I did not believe in and I know that SuperValu and I share the same passion for local and the principles of using fresh, quality produce. Together we want to keep it real with simple recipes using the best produce. Together, we want to get Northern Ireland shopping locally, buying the best of local and to get cooking!"
Noel's Tip
Keep it simple. I believe this is the key to creating great cuisine. I am not interested in over complicated and over seasoned food.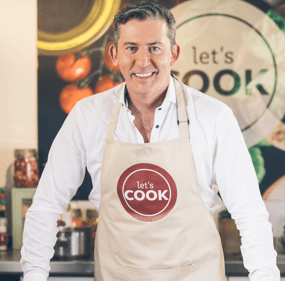 "SuperValu, like me, is all about keeping it real – real food for real people, so I am delighted to be able to share my recipes and cooking tips with you to bring the best ingredients and fuss-free meals to homes throughout Northern Ireland."