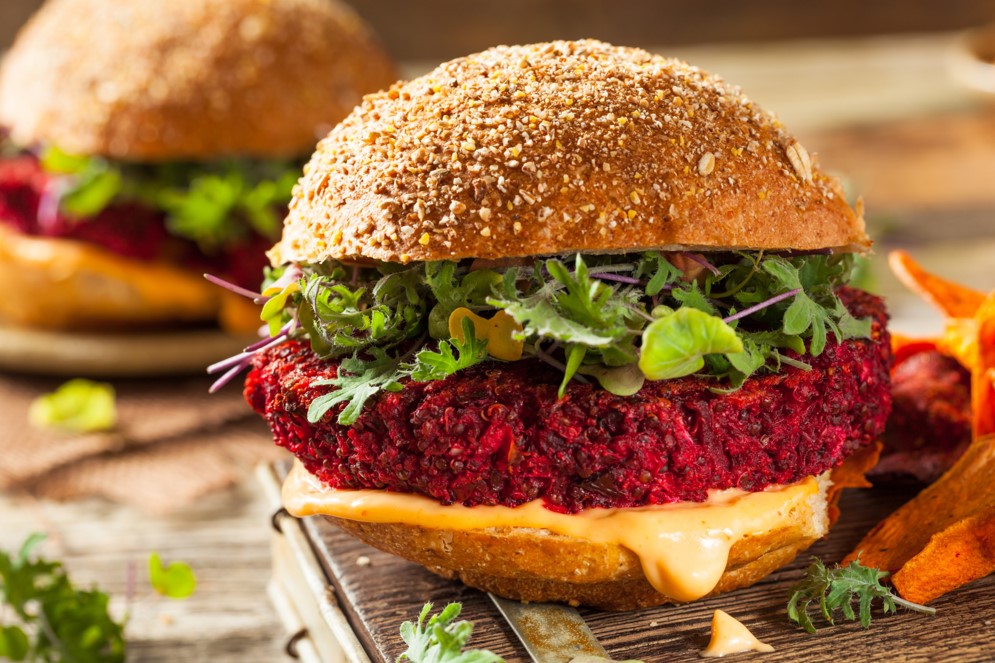 15
Mins Prep Time

30
Mins Cook Time

Skill Level
Cooking Instructions
Working over the sink, wrap the grated beetroot in a clean cloth and squeeze out as much liquid as possible.

In a large bowl, mix the beetroot, spring onions, garlic, mint, lemon zest, half the lemon juice, 2 tbsp of the flour and the egg, along with a good pinch of salt and pepper.

Form the mixture into 4 burger-shaped patties and coat with the remaining flour. Heat a large frying pan over a medium-high heat with 3 tbsp olive oil and fry the patties for 4-5 minutes on each side until crisp on the outside and cooked through.

Mix the remaining oil and lemon juice with a pinch of salt and pepper and toss with the salad leaves.

Toast the buns with the cheese until cheese and serve the patties with salad.