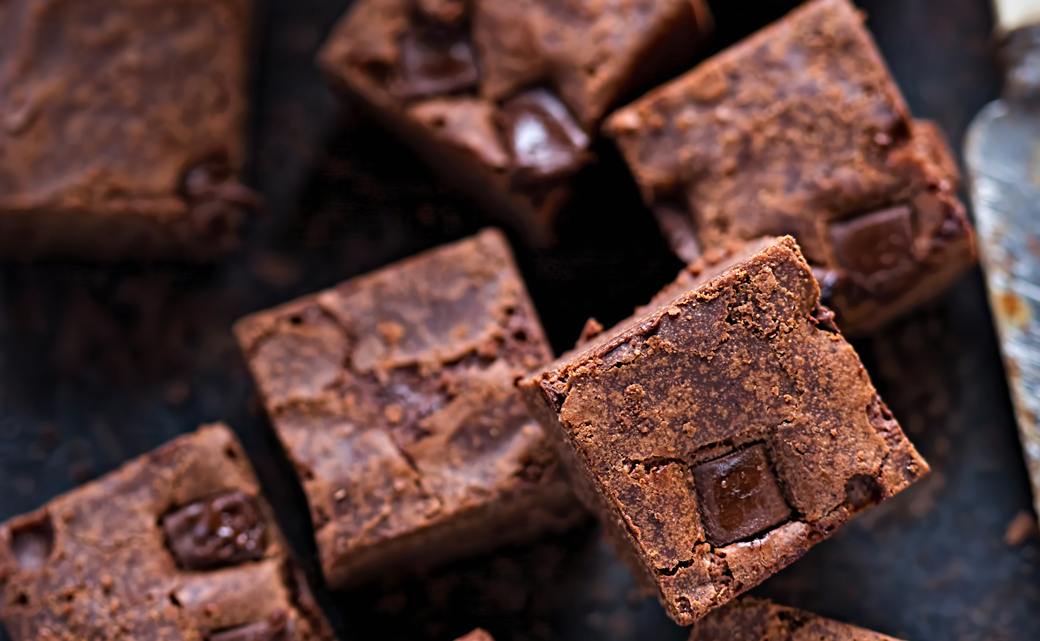 20
Mins Prep Time

35
Mins Cook Time

Skill Level
Cooking Instructions
Preheat the oven to 180C/350F/Gas Mark 4Grease and line a 9 inch square cake tin.

Melt the dark chocolate and butter together in a bowl set over simmering water.

Beat the eggs and the sugar together until light and fluffy.

Fold in the melted chocolate and mix well.

Sieve the self raising flour and gently fold it into the chocolate and egg mixture.

Fold in the chopped chocolate and hazelnuts with the flour and mix well. Do not over mix as the air will be knocked out of the mixture.

Pour the mixture into the prepared cake tin and cook for 35-40 minutes until the centre of the cake feels firm on the surface but with an element of softness underneath.

Allow the cake to cool slightly in the tin and then after a few minutes remove from the tin and cut into even sized squares.

Serve with a scoop of your favourite Ice-Cream.