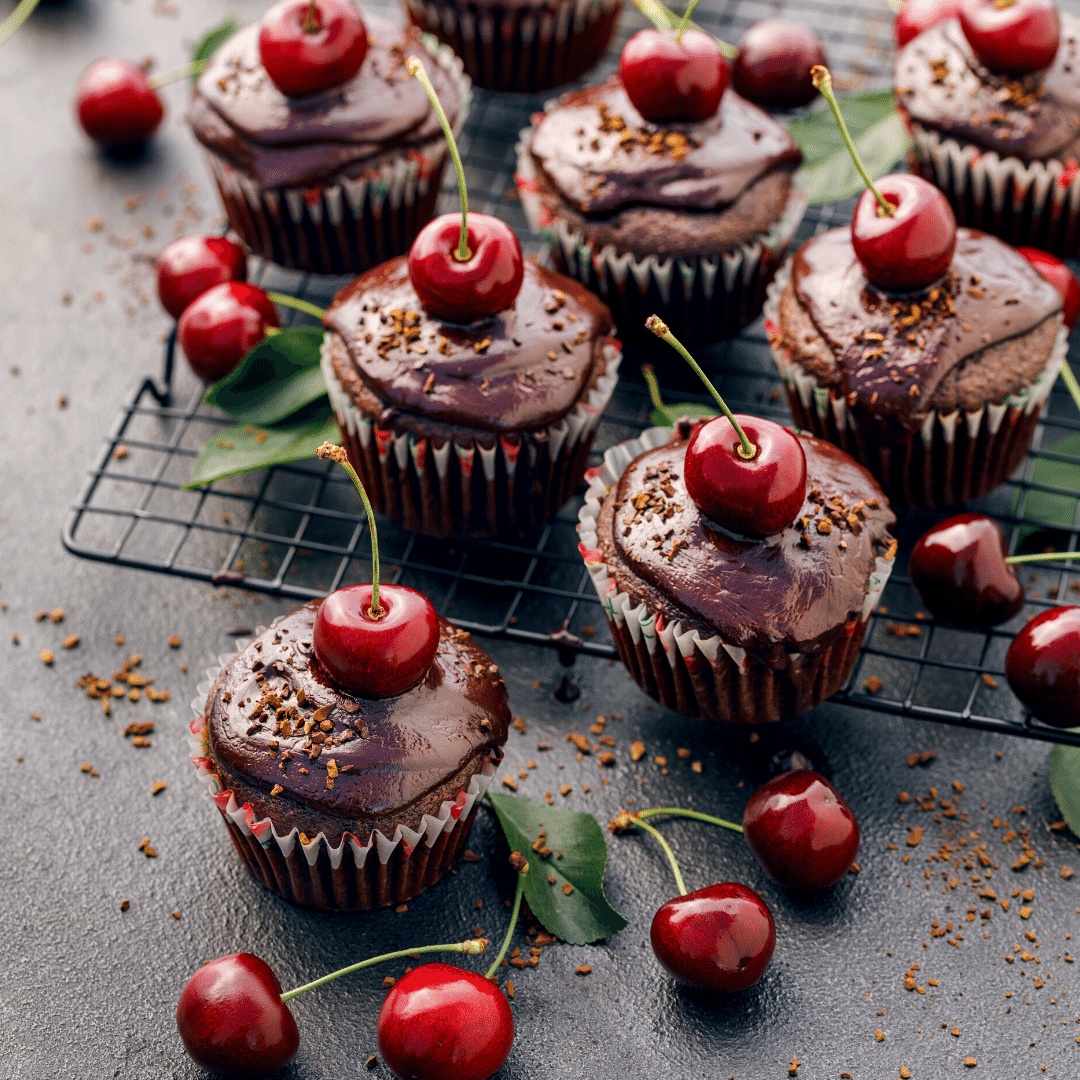 Mins Prep Time

Mins Cook Time

Skill Level
Cooking Instructions
Preheat the oven to gas mark 4/180ºC/160ºC Fan/350ºF.

Put the butter in a heavy-bottomed pan on the heat to melt. When nearly completely melted, stir in the chocolate. Leave for a moment to begin softening, then take the pan off the heat and stir with a wooden spoon until the butter and chocolate are smooth and melted. Now add the cherry jam, sugar, salt and eggs. Stir with a wooden spoon and when all is pretty well amalgamated stir in the flour.

Scrape and pour into the muffin papers in their tin and bake for 25 minutes. Cool in the pan on a rack for 10 minutes before turning out.

When the cupcakes are cool, break the chocolate for the icing into little pieces and add them to the cream in a saucepan. Bring to the boil, remove from the heat and then whisk - by hand or electrically - till thick and smooth. Ice the cupcakes, smoothing the tops with the back of a spoon, and stand a cherry in the centre of each.