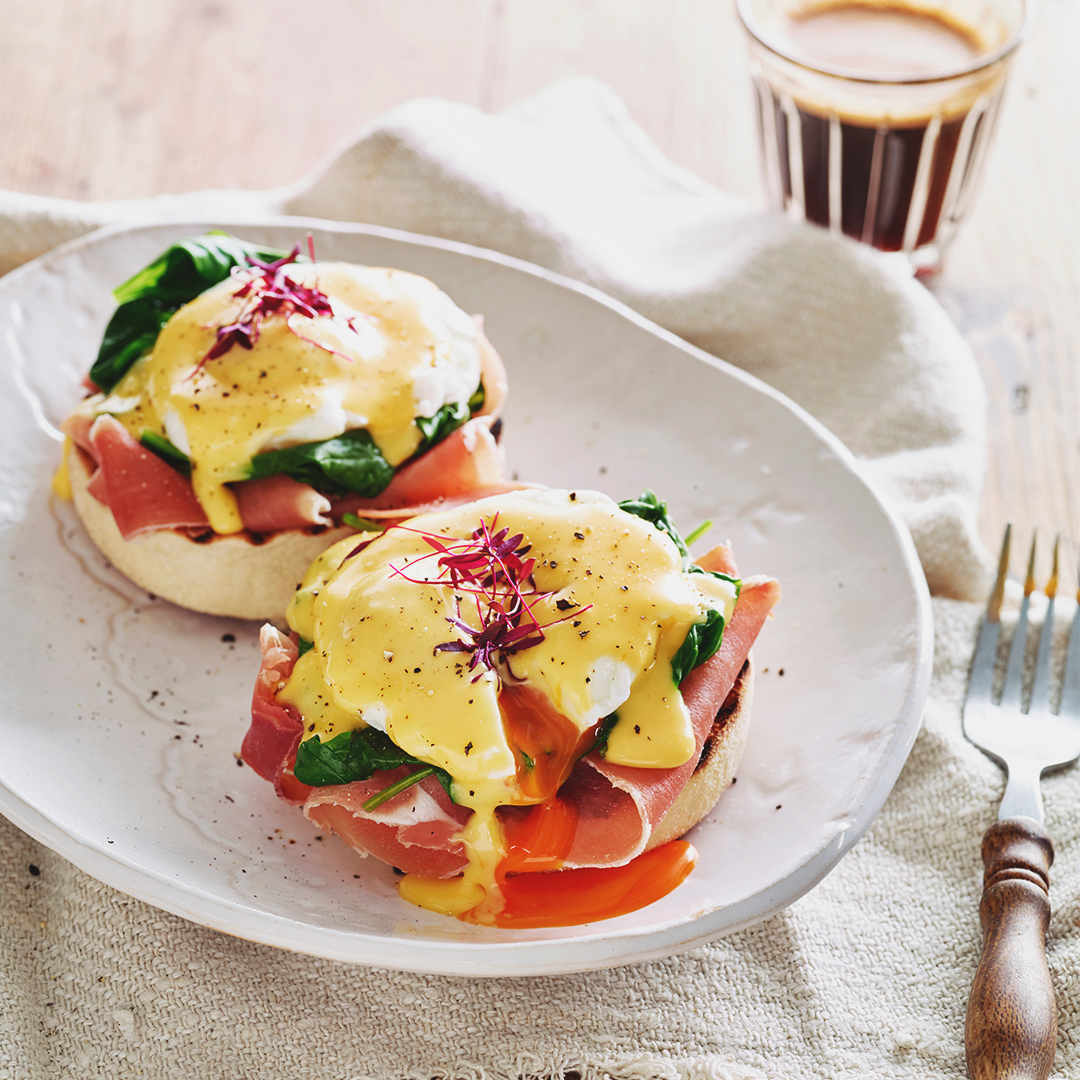 10
Mins Prep Time

10
Mins Cook Time

Moderate
Skill Level
Cooking Instructions
Bake the asparagus (ensure olive oil is drizzled on top) for 15 minutes until tender.

Bring a saucepan of water to the boil, then keep it on a very gentle simmer.

Put the egg yolks into a large, spotlessly clean heatproof bowl and add the vinegar, lemon juice and pepper. Set the bowl over the pan of simmering water, making sure the bottom of the bowl does not touch the water.

Whisk until the mixture becomes light and creamy in both colour and consistency. You need to be very careful because the line between creamy sauce and scrambled eggs is very fine indeed

Slowly pour in the clarified butter a little at a time, whisking constantly to prevent curdling. If you can't manage this easily using both hands, you can take the bowl off the saucepan while adding the butter, then return it to the pan while whisking it in. You may find this a bit tricky, but do persevere – the end result is worth the effort.

If, after adding all the butter, the sauce is a little thick for your liking, whisk in a drop of cold water. Cover the bowl with clingfilm (plastic wrap) and set aside.

Preheat the grill (broiler) on its highest setting and cook bacon. When hot, grill (broil) the bacon for 3–4 minutes on each side. Set aside and keep warm.

Spray a muffin tin with non stick cooking spray. Add 2 tablespoons of water to each indention of the muffin tin. Crack an egg into each individual indention, taking care not to break the yolk of the egg. Place in the oven along with the bacon.

Place the toasted muffins on serving plates, top with the bacon, asparagus and eggs and spoon over the hollandaise sauce.