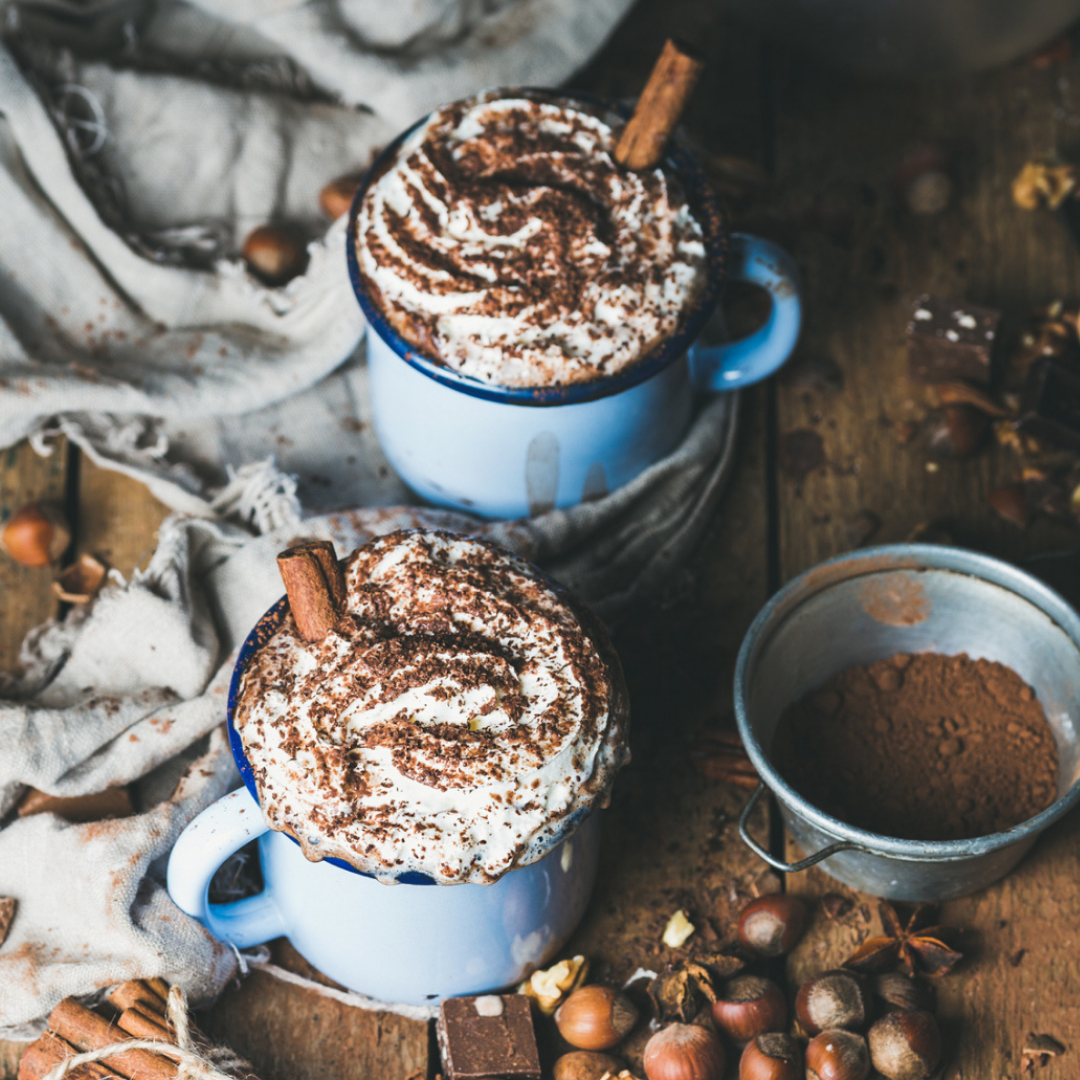 15
Mins Prep Time

Mins Cook Time

Skill Level
Cooking Instructions
In a medium sauce pan combine water, cinnamon, allspice, cloves, sugar and slices fresh ginger (skin removed). Bring this to a boil and reduce the heat. Simmer for 7-10 minutes or until the syrup is infused with the spices.

Meanwhile: Whip the cream with sugar and set aside for later.

Taste the syrup and if you are happy with the taste, add milk and cocoa powder. Whisk until well combined. Bring to a boil and cook for about a minute. Turn off and remove the spices (either with a spoon or strain the drink through a cheese cloth).

Pour into mugs and serve topped with whipped cream, gingerbread sugar (mix gingerbread spice with superfine sugar) and/or gingerbread syrup.