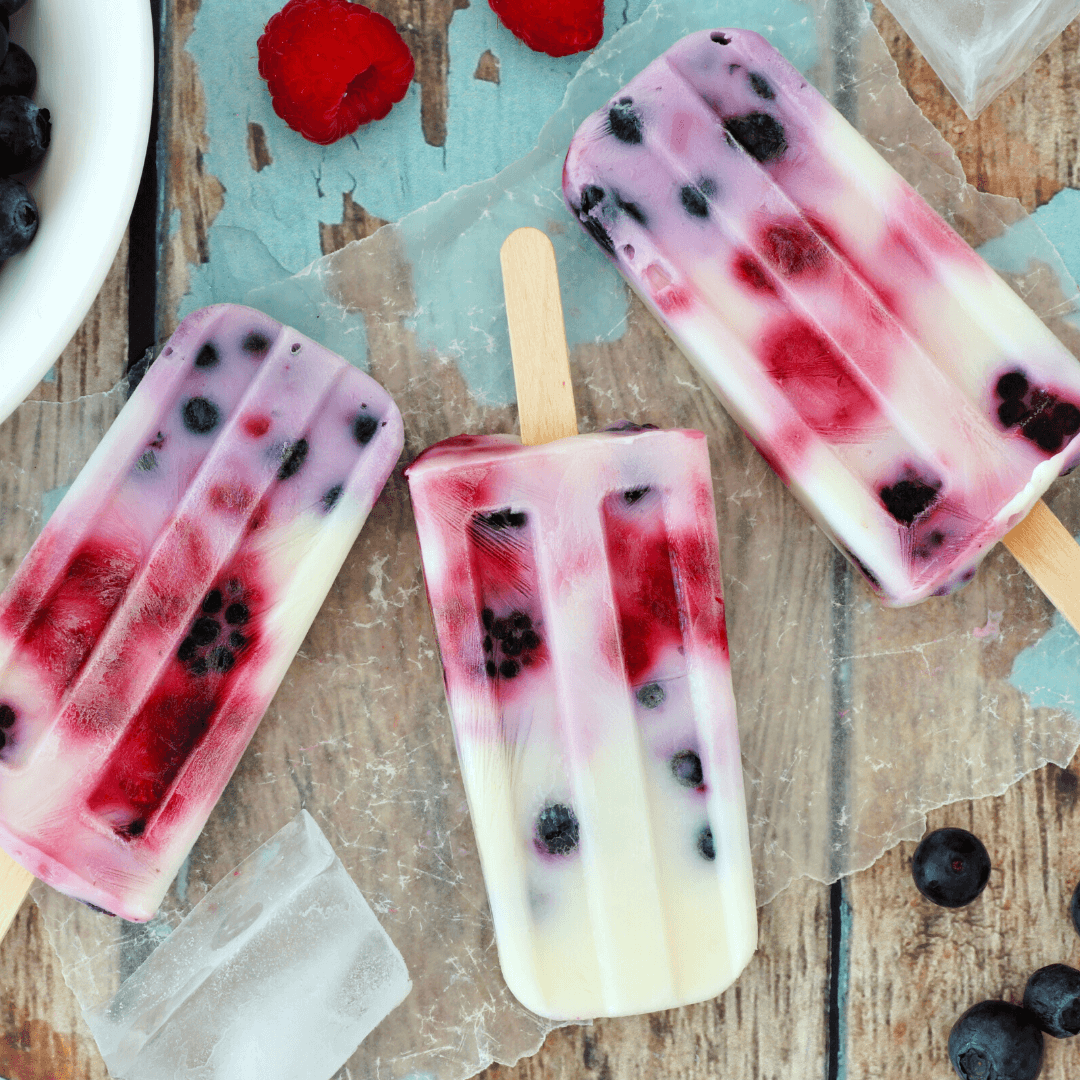 10
Mins Prep Time

6
Mins Cook Time

Skill Level
Cooking Instructions
In a high-speed blender, add yogurt, vanilla and a pinch of sea salt. Blend until smooth, then pour evenly into 12 ice lolly molds.

In the same blender, add blueberries, lemon juice, and maple syrup. Blend until smooth, taste, adjust sweetener if needed then pour blueberry layer evenly between the molds.

Add raspberries to a small mixing bowl and mash well with a fork. Then add the raspberry layer, along with a few blueberries evenly over the remaining molds to fill. 

Use a spoon to dip in the lollies to swirl color around. Add sticks, leaving 2 inches or so for a handle. Freeze for at least 6 hours to set. Before serving, defrost for about 10-15 minutes, then serve immediately.