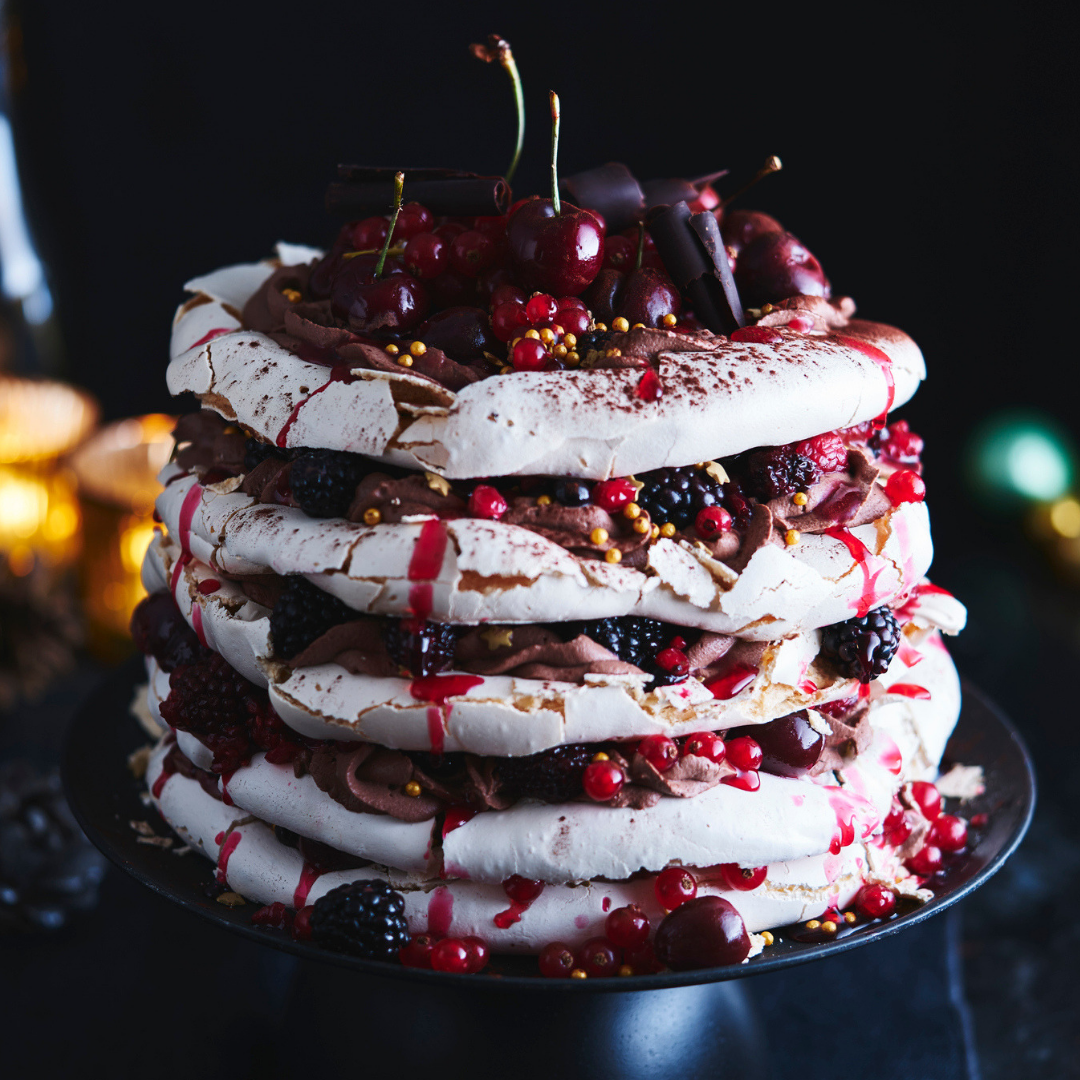 Mins Prep Time

Mins Cook Time

Skill Level
Cooking Instructions
Preheat oven to 130C or 110C fan-forced. Using a pencil, draw an 18cm circle on 3 pieces of baking paper. Spray 3 oven trays lightly with oil and place the paper on them, pencil side down. Beat egg whites until soft peaks form. Add sugar gradually, beating well after each addition, until thick and glossy. Beat in vanilla.

Spread the meringue onto the trays within the pencil lines. Bake for 1 hour, swapping the trays from top to bottom shelf halfway through. Turn off the oven, prop the door slightly ajar and leave to cool completely.

Meanwhile, to make the Cherry sauce, combine the sugar with 1/2 cup water in a small saucepan. Stir over low heat without boiling until the sugar has dissolved. Add the cherries and bring to a simmer over medium-low heat. Cook for about 7 minutes, or until the liquid has become syrupy. Strain into a jug and cool completely (reserve the cooked cherries for another use).

To serve, place one disc of meringue onto a serving plate. Spread with one third of the cream, and top with half the quartered cherries. Top with another disc of meringue, half the remaining cream and all the remaining quartered cherries. Place the final meringue on top, and spread with the remaining cream. Pile the whole cherries on top, drizzle with cherry sauce, and dust with icing sugar.