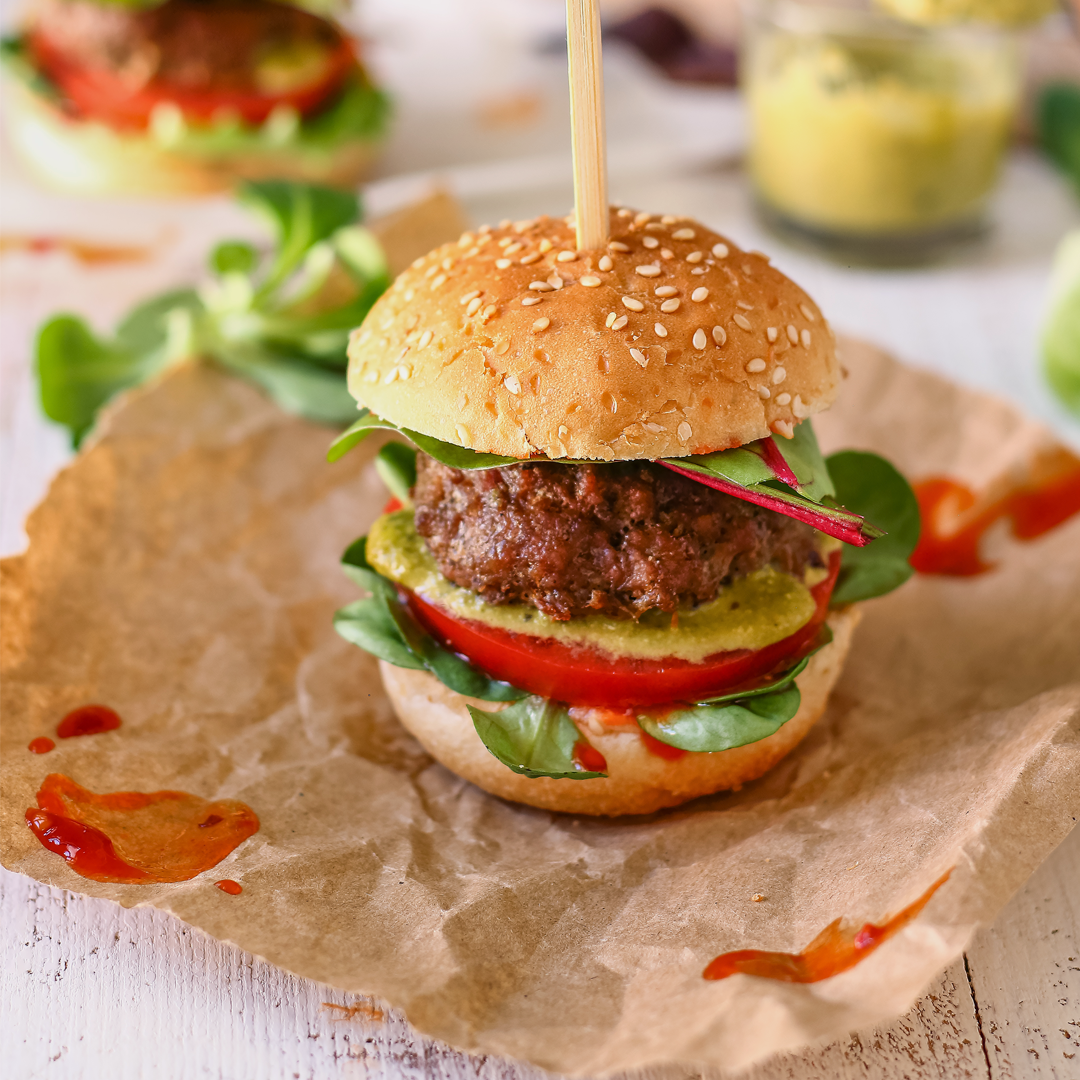 15
Mins Prep Time

20
Mins Cook Time

Skill Level
Cooking Instructions
In a bowl, mix minced beef, salt, pepper, pesto and egg until well combined. Form into patties by rolling the mixture into a bowl and then flattening it. You should get about 9-10 patties.

Place each patty on a baking tray lined with baking paper. Transfer in the oven and bake at 374 °F/190 °C for 20 minutes or until cooked through.

Cut each bun in half. Take the bottom piece. Spread sweet chili sauce over. Lamb lettuce goes on next. Tomato slice. About a teaspoon of pesto. Burger patty. More lettuce. Cover with bun.

Pierce with burger skewer and serve!