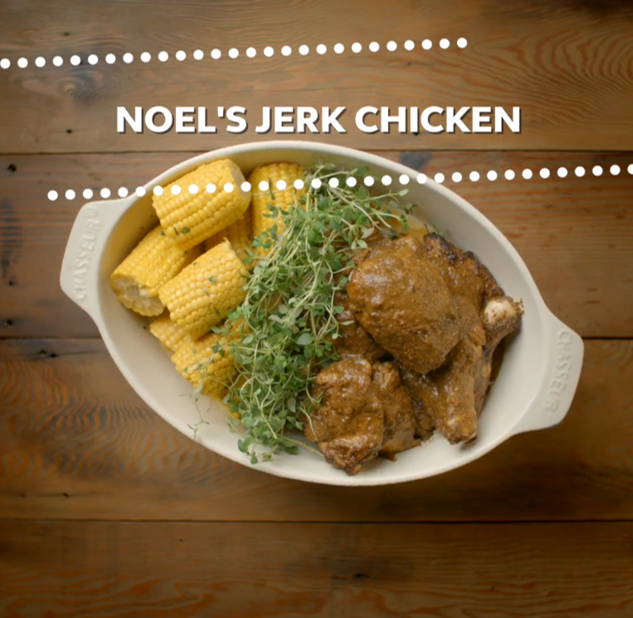 30
Mins Prep Time

85
Mins Cook Time

Moderate
Skill Level
Cooking Instructions
In a dry pan, on a low heat, toast the allspice, peppercorns, cinnamon shards and coriander seeds, shaking often for a few minutes.

Grind spices in a pestle & mortar until a powder.

Bltiz spices and remaining marinade ingredients until a smooth paste.

Put chicken pieces in a large roasting dish, cover with the Marinade and massage into chicken, coat-ing thoroughly.

Cover with cling film and marinate overnight in fridge.

Heat the oven to 180C/160C Fan/Gas 4 and cook chicken for 45 minutes, until tender. To BBQ chicken, add some wood chips to the coals (this will give a more authentic flavour). Brown the chick-en pieces over the hottest part of the barbecue, then move chicken to the edge of the grill, to a lower heat.

Close lid and cook for 30-40 minutes, turning occasionally, until the juices run clear and the chicken is cooked through.