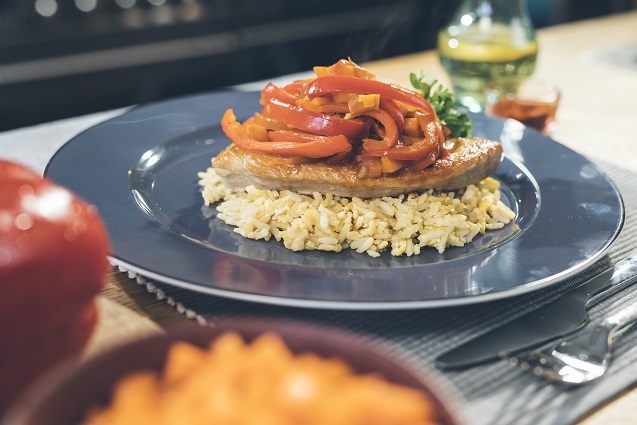 5
Mins Prep Time

20
Mins Cook Time

Beginner
Skill Level
Cooking Instructions
Hammer the turkey breast to create an escalope.

Fry turkey in a little Broighter Gold rapeseed oil, until browned on each side.

In another pan stir fry the pepper, carrot and the onion, add the rice vinegar, peri peri sauce and paprika.

Meanwhile cook the rice in pan.

When cooked, add the rice to a wok with a sprinkle of hot oil, crack an egg into the rice and stir fry until the egg is set.

To serve, place the cooked turkey breast on a bed of rice and pour sauce and veg mix over the top.