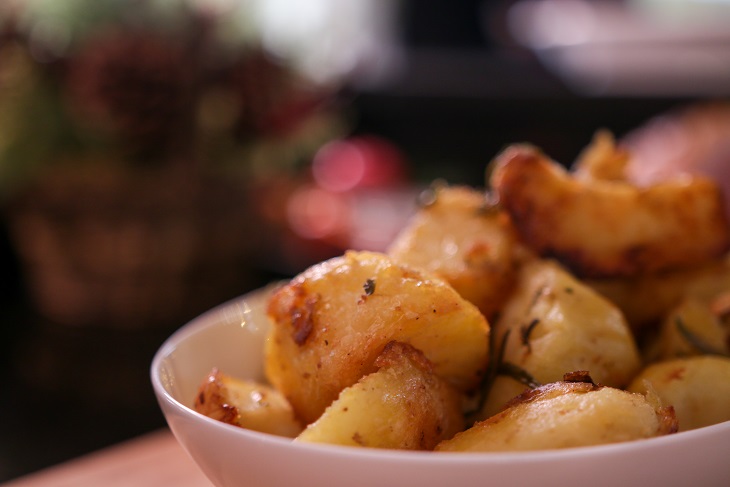 10
Mins Prep Time

40
Mins Cook Time

Beginner
Skill Level
Cooking Instructions
Preheat the oven to 220 °C/ 425 °F/ Gas 7.

Peel the potatoes and cut into large chunks.

Parboil in boiling salted water for 5 minutes.

Drain and toss in the pan to roughen the edges.

Put a generous tablespoon or so of rapeseed oil or duck fat and some sprigs of rosemary in a roasting tin and put in oven until smoking.