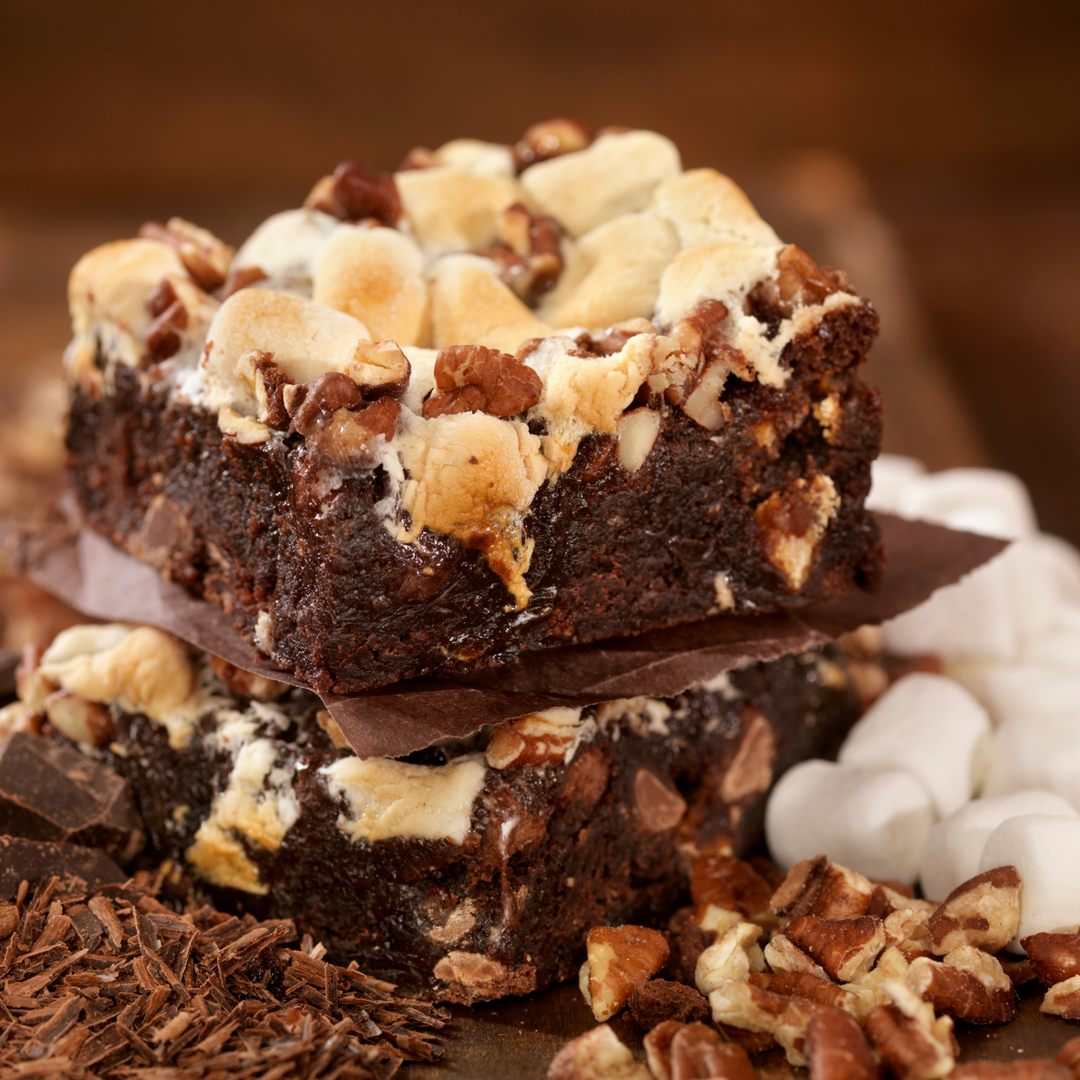 20
Mins Prep Time

2
Mins Cook Time

Beginner
Skill Level
Cooking Instructions
Place a heavy saucepan on a low heat, add the broken chocolate, golden syrup, butter and stir constantly until the chocolate is melted.

Put the biscuits in a plastic bag then using a rolling pin crush them into small pieces. Add the crushed biscuits and marshmallows to the chocolate mixture then fold them in.

Cover a medium tray with some baking paper or cling film.