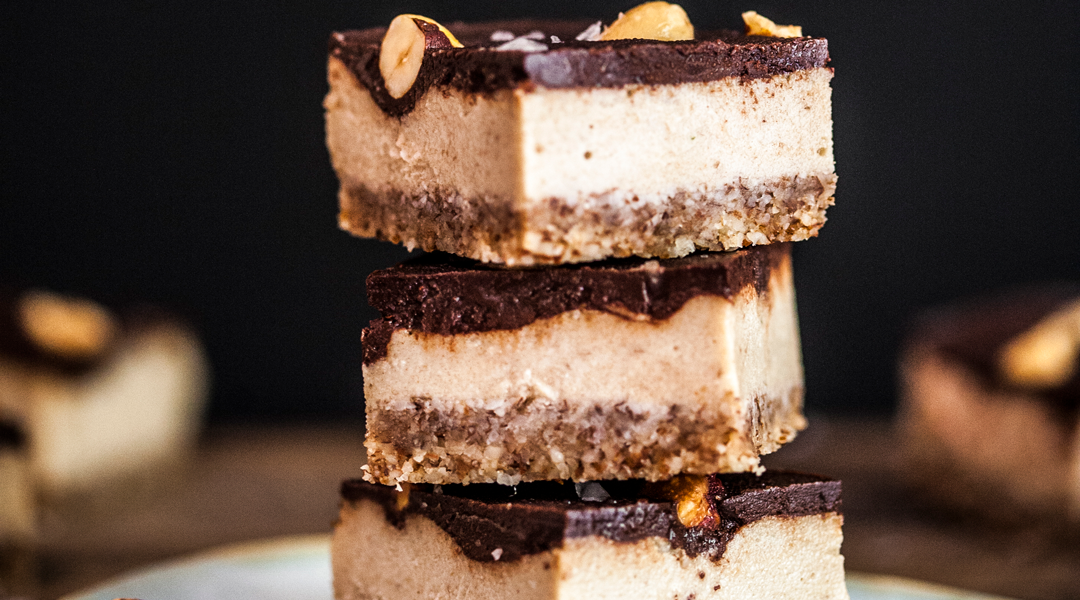 60
Mins Prep Time

120
Mins Cook Time

Skill Level
Cooking Instructions
Heat oven to 160C/fan 140C/gas 3 and lightly butter a 20 x 23 cm shallow baking tin. Sift the flours together, then stir in the sugar, almonds and a pinch of salt. Rub in the butter and vanilla seeds to make fine crumbs, then tip into the tin and press down with the back of a spoon. Put in the freezer for 5 mins, then bake for 35-40 mins. Cool.

While the base is cooking, make the caramel filling. Give the saucepan a quick wash and dry then place all ingredients for the caramel in the saucepan over low heat stirring continuously. Cook until butter has melted and caramel has thickened slightly.

Sprinkle the hazelnuts over the base. Pour over the caramel and place back in the oven for 15-20 minutes or until golden. Remove from oven and refrigerate until cold. In the photos I forgot to sprinkle over the hazelnuts first, it's okay if you forget too and sprinkle them over the caramel instead just poke them down a little into the caramel with a spoon.

Place the chocolate and oil in a heatproof bowl over a saucepan of simmering water (bain marie) ensuring the bowl doesn't touch the water. Stir continuously until chocolate is melted and smooth. Pour over cold caramel and refrigerate for another 30 minutes or until firm. Sprinkle with a little flaky sea salt, cut and serve.