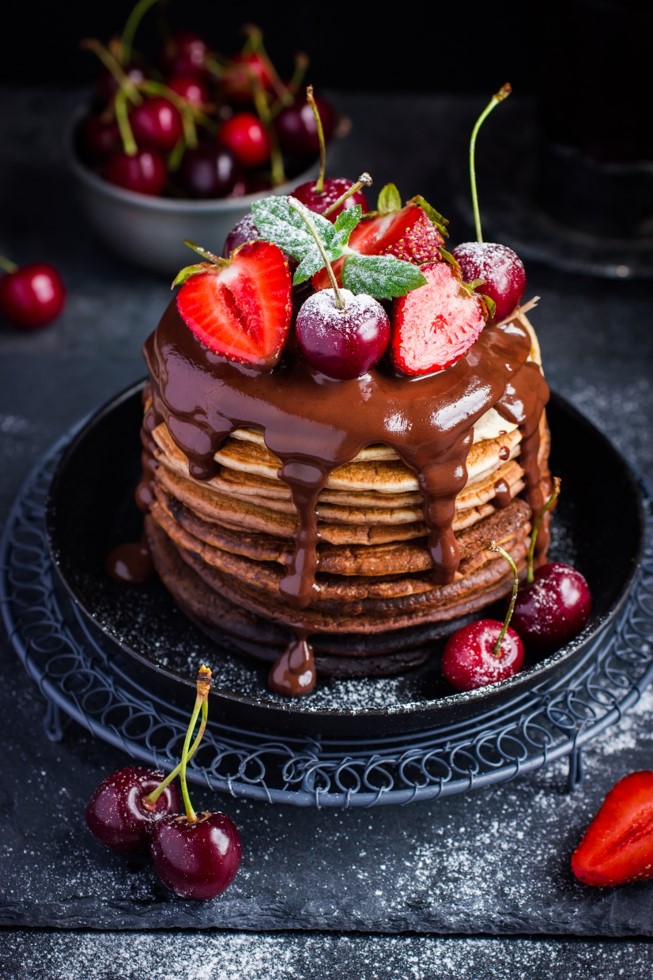 15
Mins Prep Time

10
Mins Cook Time

Skill Level
Cooking Instructions
Mix the vinegar and milk together. Set aside.

In a medium-sized mixing bowl add the flour, hot chocolate powder, sugar, baking powder, baking soda, and cinnamon. Stir gently.

Add the vanilla, egg, and coconut oil to the milk mixture. Mix well. Stir the wet ingredients into the dry ingredients and stir in the caramel sauce.

Heat a large frying pan over medium-low heat. Add some coconut oil or butter to the pan and wait until hot.

Measure out 1/4 cup of batter per pancake and add to the pan. When bottom of golden brown, flip pancake and cook until other side is golden brown.

When all pancakes are complete, top with caramel sauce and sprinkle with salt.