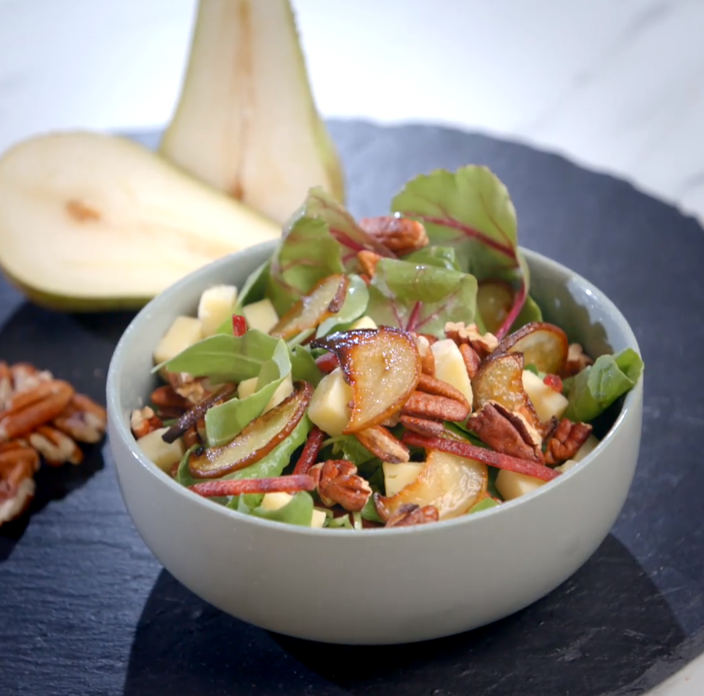 10
Mins Prep Time

Mins Cook Time

Skill Level
Cooking Instructions
Preheat the oven to 180 degrees.

Finely slice the pear and coat in olive oil, before transferring to a baking sheet.

Roast the pear in the oven for 10 minutes.

Place the nuts on a separate baking sheet and roast for 5 minutes.

Whisk together the dressing ingredients and place in a small sealed tub/pot.

Cut the cheese into small cubes.

Place the leaves in a lunchbox, top with the cheese, pear and nuts.

At lunchtime, drizzle with the dressing, mix well and enjoy!