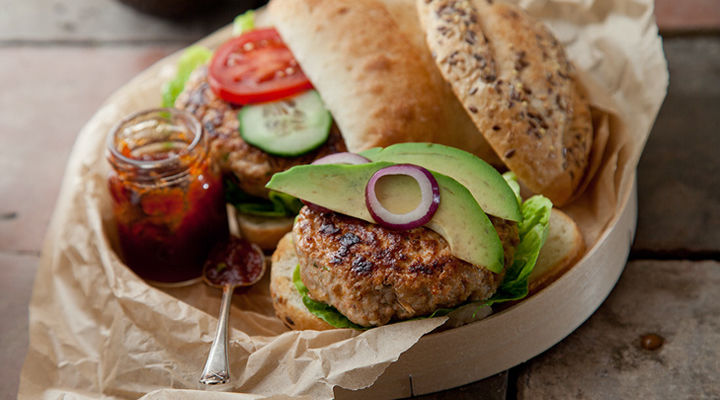 15
Mins Prep Time

10
Mins Cook Time

Skill Level
Cooking Instructions
Place the turkey, onion, chilli (if using), garlic, coriander, paprika, worcestershire sauce and salt in a large bowl and mix until just combined. Try not to handle the mixture too much or the burgers will be tough. Form into 8 evenly sized burgers.

Heat the oil in a large frying pan set over a medium heat. Working in batches so that you don't crowd the pan, cook the burgers for 5 to 10 minutes per side, until they are thoroughly cooked through. Serve on the toasted burger buns and your favourite toppings.

Believe it or not, some turkey mince is higher in calories and fat than beef mince, so use beef instead for a lighter option.