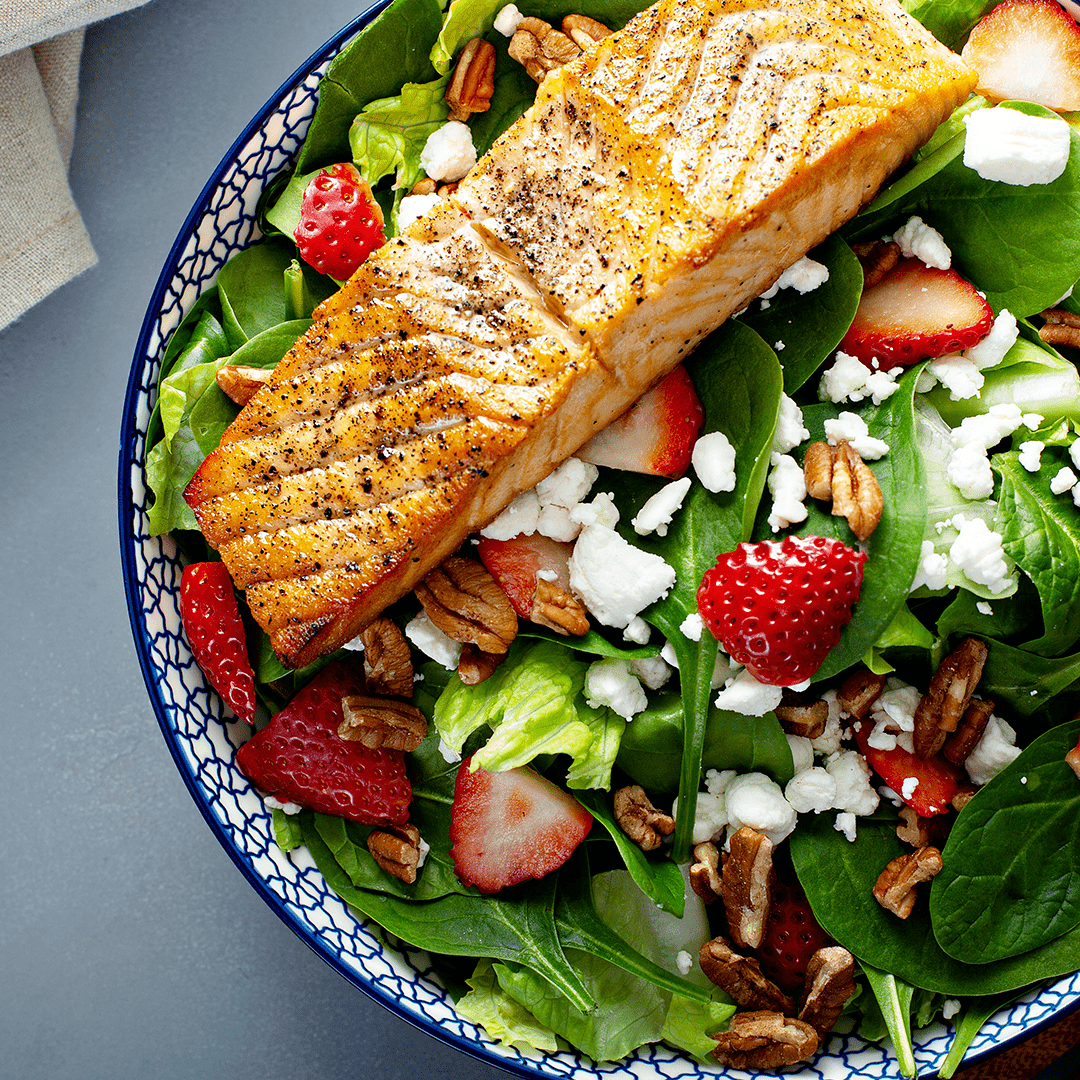 5
Mins Prep Time

5
Mins Cook Time

Skill Level
Cooking Instructions
Heat 2 tablespoons oil in an ovenproof frying pan over high heat.

Add fish, skin-side down, and cook for 3 minutes or until skin is golden and crisp. Turn fish over, turn off heat, then leave fish in pan for 2 minutes; the residual heat will finish cooking fish.

Divide the spinach between 4 plates.

Slice strawberries in halves or quarters.

Add strawberries, goat cheese and pecans to the spinach.

Top with fish and scatter with the remaining cheese to serve.

Finish with a good drizzle of balsamic.