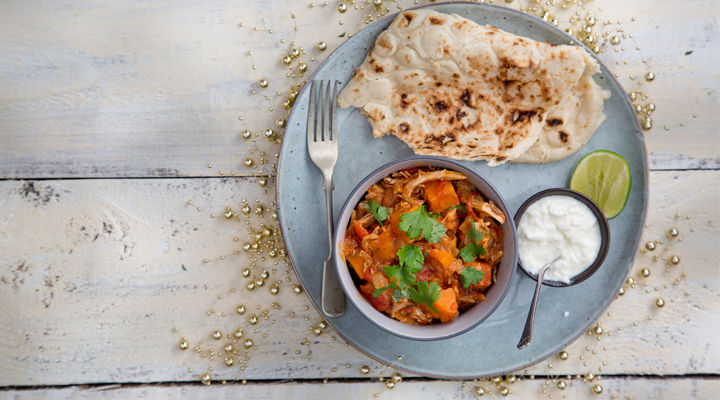 5
Mins Prep Time

15
Mins Cook Time

Beginner
Skill Level
Cooking Instructions
Bring a large pot of salted water to the boil. Add the sweet potatoes and boil for 5 to 7 minutes, until just tender. Drain well and set aside.

Meanwhile, heat the olive oil in a large frying pan set over a medium heat. Add the turkey and onion and cook for 2 to 3 minutes, until the onion has softened and the turkey has warmed through. Stir in the curry paste and cook for 1 minute, then add the tomatoes and coconut milk and mix well. Simmer for 5 minutes. Just before serving, add the cooked potatoes to warm through in the curry.

Garnish with fresh coriander and a drizzle of natural yogurt and serve with naan bread on the side.