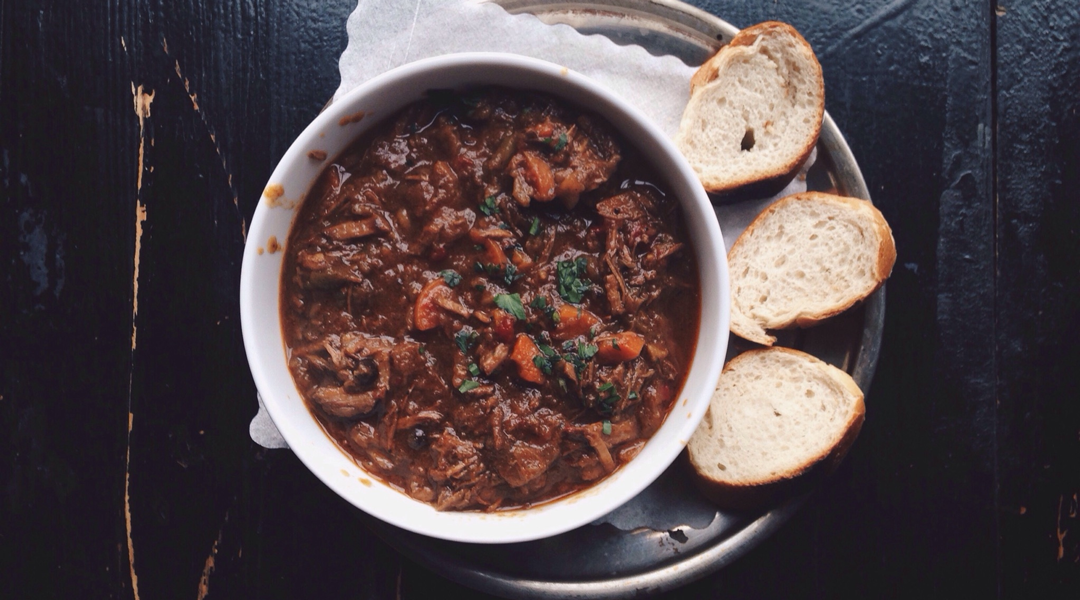 45
Mins Prep Time

300
Mins Cook Time

Beginner
Skill Level
Cooking Instructions
Preheat the oven to 160ºC/325ºF/gas 3.

Dice the beef into 1cm pieces, toss in a bowl with the flour, making sure the meat chunks are totally covered. Set aside.

Add a splash of oil to a large casserole pan and place it over a medium heat. Add the beef and cook for 5 minutes, or until the meat is browned all over. Transfer to a plate and leave to one side.

While the beef cooks, peel and finely chop the garlic, then peel the shallots and halve most of them, keeping a few whole. Trim and roughly chop the celery, then peel, trim and chop the carrots into 2cm rounds.

Splash a little more oil into the pan, then add the veg. Strip the leaves from the thyme and add to the pan, then cook for 10 to 15 minutes, or until the vegetables are softened.

Return the beef to the pan, then stir through the tomatoes and wine. Once the liquid has been absorbed, add the stock, bay leaves and a splash of Worcestershire sauce.

Season with sea salt and black pepper, then transfer the stew to the oven to cook for 3 to 4 hours, or until the meat is tender and pulls apart easily with forks.

Serve with mash potato or a custy loaf.