At SuperValu we believe everyone should look forward to dinner time. Not dread the thought of cooking from scratch. That's why we created SimpliDish.
With over 50 quick and convenient main and side options ranging from family favourites, fakeaway classics to Sunday lunches and more.
Locally prepared by renowned McAtamney's in County Antrim using the freshest local ingredients to bring you homemade classic at restaurant quality. So whether you're in need of a homemade meal but don't have the time, or taking a night off from cooking – SimpliDish has a fuss free, delicious dinner ready in minutes. Great food made simple.
Check out the tasty new range SimpliDish of mains and sides for delicious dinner made simple! SuperValu, that's Dinner Sorted.
*in selected stores only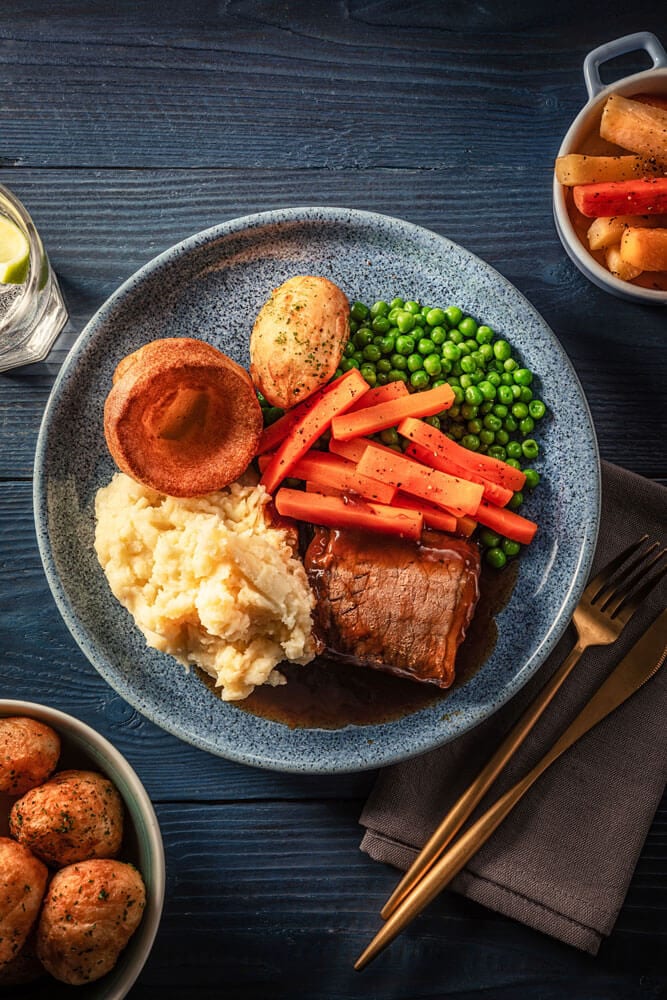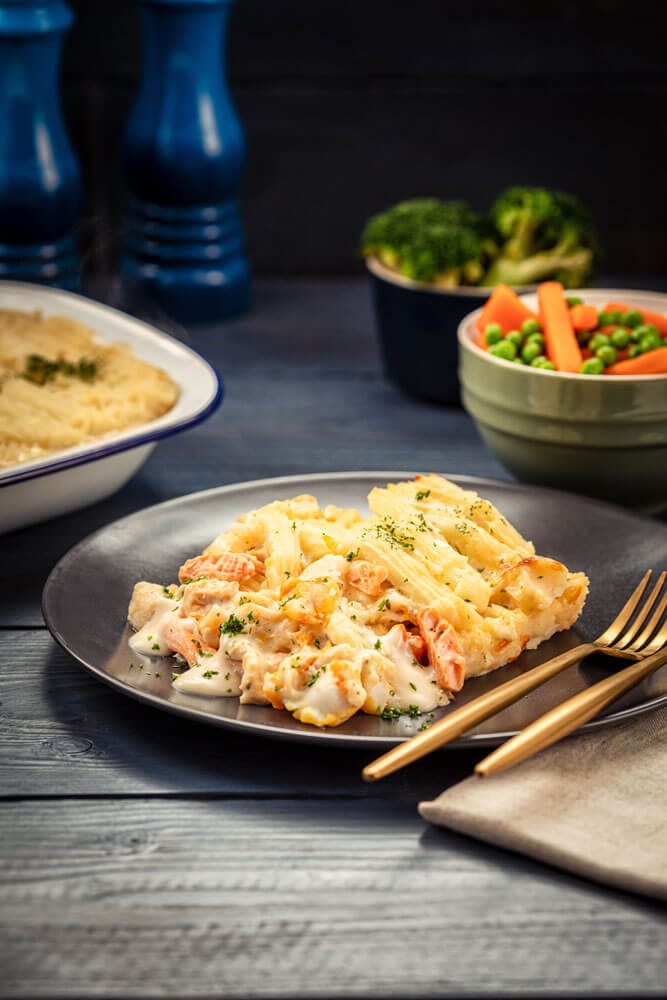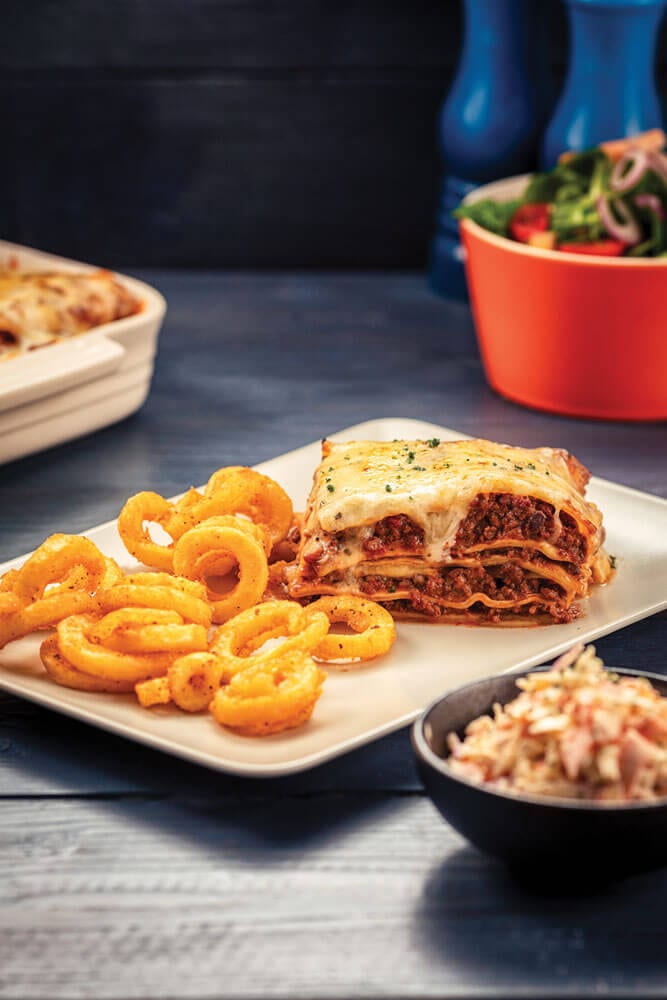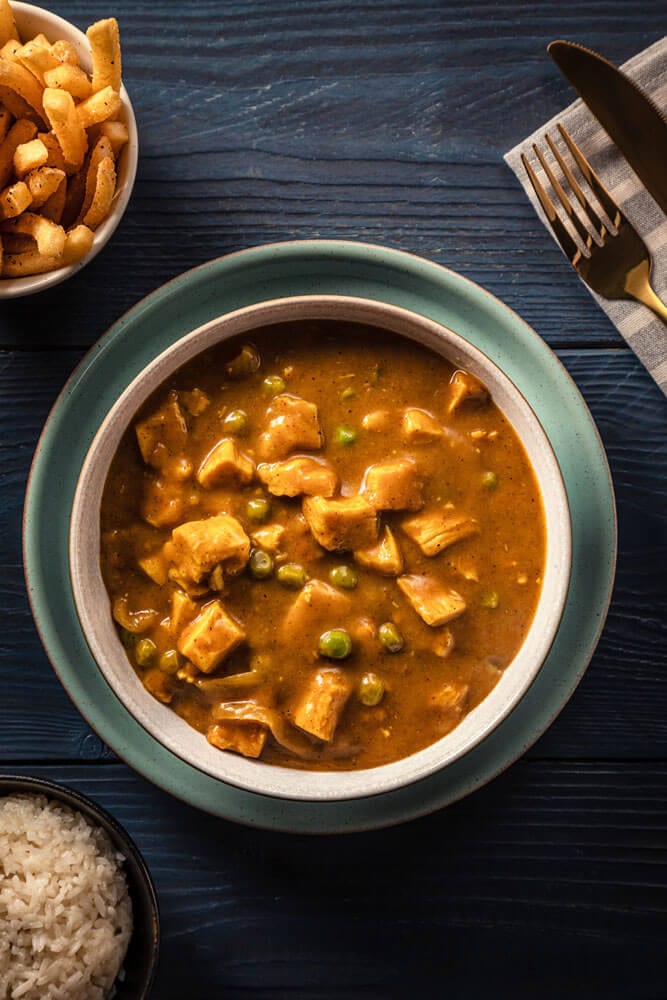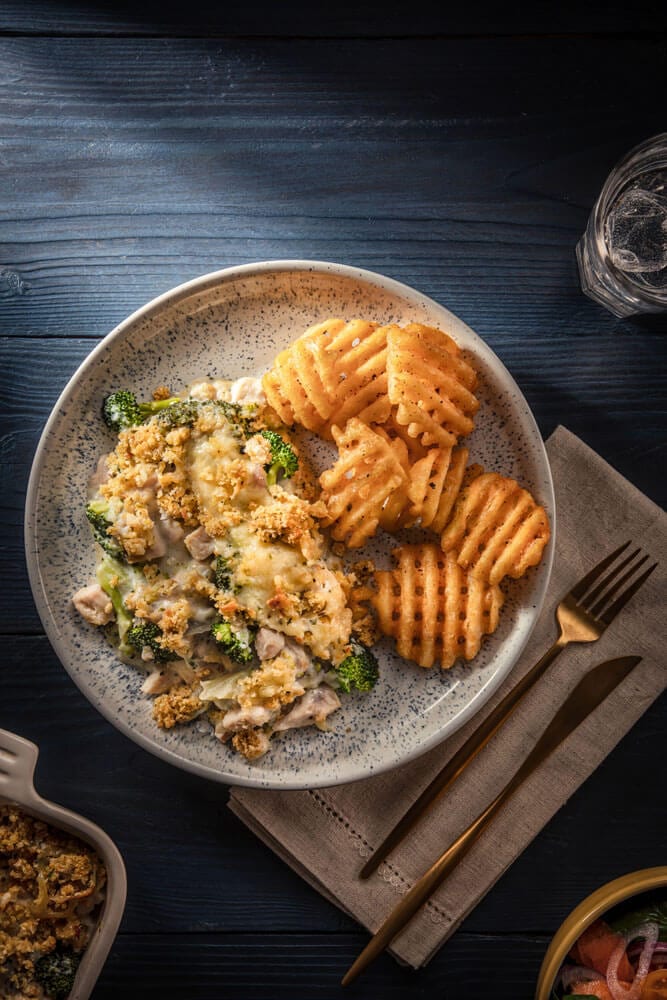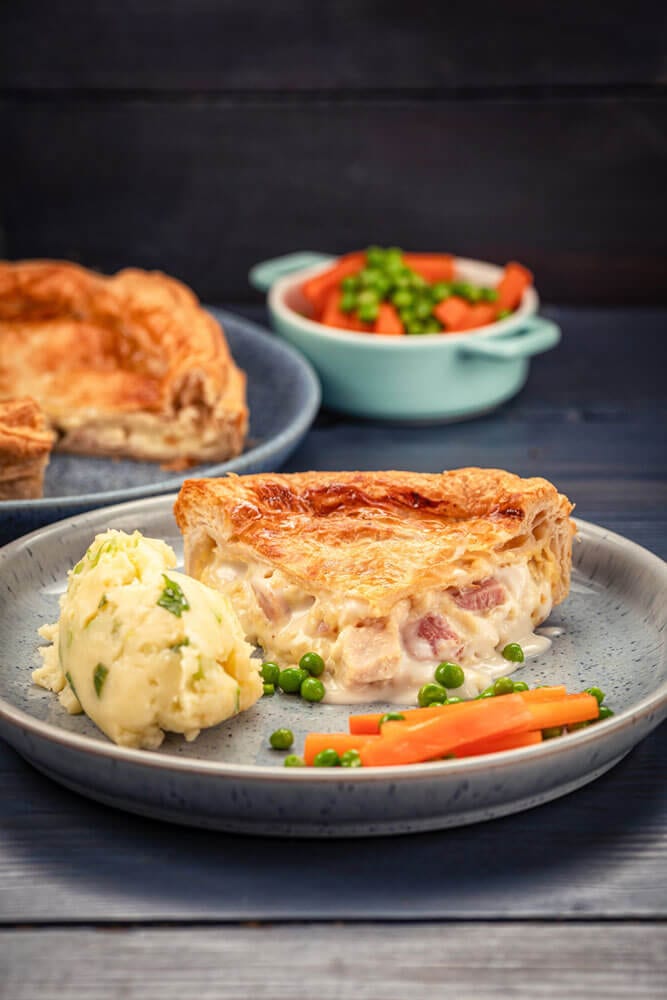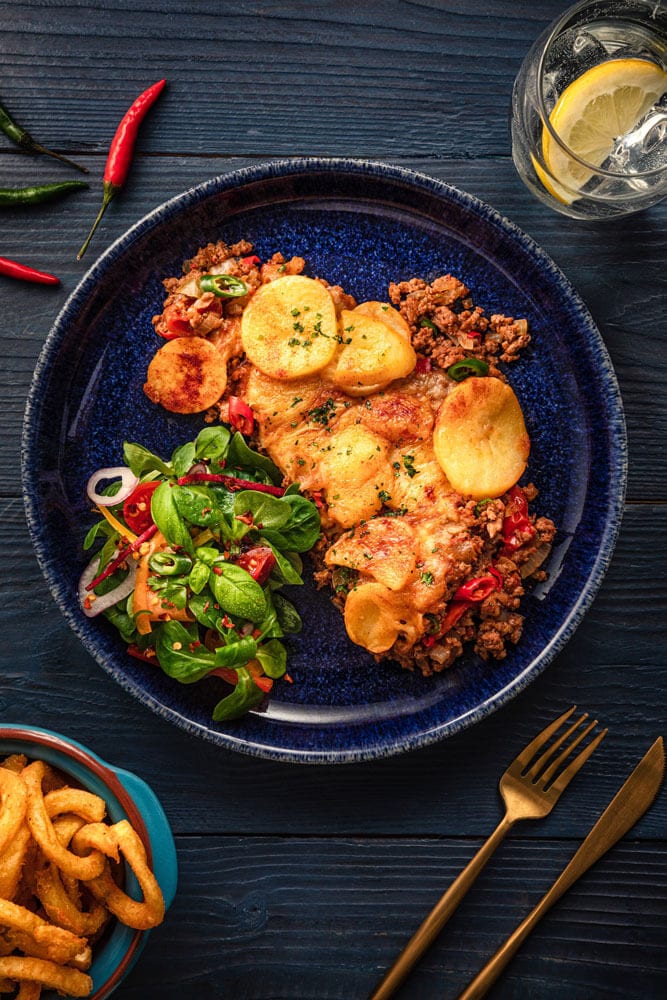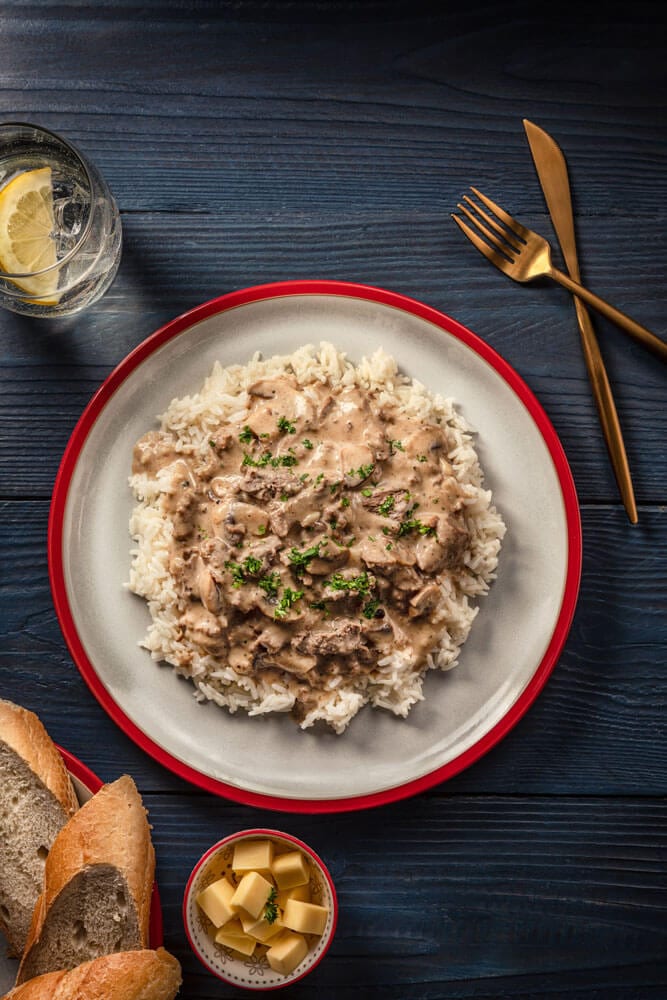 Mains - 3 for £11
SimpliDish Irish Stew
454g
£3.29
SimpliDish Lasagne
454g
£3.99
SimpliDish Cottage Pie
454g
£3.99
SimpliDish Chicken & Broccoli Bake
454g
£3.99
SimpliDish Chinese Style Chicken Curry
454g
£3.99
SimpliDish Peppered Chicken
454g
£3.99
SimpliDish North Atlantic Fish Pie
454g
£3.99
SimpliDish Mexican Beef Bake
454g
£3.99
SimpliDish Steak Stroganoff
340g
£3.99
SimpliDish Sweet Chilli Chicken Pasta
454g
£3.99
SimpliDish Chicken & Mushroom Pasta
454g
£3.99
SimpliDish Chilli Beef
350g
£3.99
SimpliDish Crispy BBQ Chicken
340g
£3.99
SimpliDish Crispy Salt & Chilli Chicken
340g
£3.99
SimpliDish Crispy Sweet Chilli Chicken
340g
£3.99
SimpliDish BBQ Pulled Pork
370g
£3.99
SimpliDish Honey Roast Gammon Dinner
454g
£3.99
SimpliDish Roast Chicken Dinner
454g
£3.99
SimpliDish Slow Roast Beef Dinner
454g
£3.99
Mains - Less than 500 cals - 3 for £11
SimpliDish Teriyaki Beef Noodle Stirfry
415g
£3.99
SimpliDish Salmon Pesto Pasta
315g
£3.99
SimpliDish Coconut Chicken Curry Rice
445g
£3.99
SimpliDish Mexican Chicken
380g
£3.99
SimpliDish Peri Peri Chicken with Rice
380g
£3.99
SimpliDish Chilli Con Carne
320g
£3.99
Family - 2 for £10
SimpliDish Chicken & Ham Pie
700g
£5.29
SimpliDish Steak Pie
700g
£5.29
SimpliDish Mince & Onion Pie
700g
£5.29
SimpliDish Steak & Guinness Pie
700g
£5.29
SimpliDish Lasagne
800g
£5.29
SimpliDish Cottage Pie
800g
£5.29
SimpliDish Chicken & Broccoli Bake
800g
£5.29
Sides - 3 for £6
SimpliDish Jumbo Sausage Roll
320g
£2.49
SimpliDish Beef Sausage Rolls
320g
£2.49
SimpliDish Dauphinoise Potatoes
454g
£2.49
SimpliDish Loaded Wedges
454g
£2.49
SimpliDish Roast Potatoes
454g
£2.49
SimpliDish Creamed Potatoes
454g
£2.49
SimpliDish Champ
454g
£2.49
SimpliDish Honey Glazed Root Vegetables
454g
£2.49
SimpliDish Mashed Root Vegetables
454g
£2.49
SimpliDish Savoy Cabbage & Bacon
250g
£2.49
SimpliDish Dirty Fries
454g
£2.49
SimpliDish Pizza Fries
454g
£2.49
SimpliDish Salt & Chilli Fries
454g
£2.49
SimpliDish Twister Fries
350g
£2.49
SimpliDish Criss Cross Fries
350g
£2.49
SimpliDish Skinny Fries
350g
£2.49
SimpliDish Potato & Leek Soup Pot
454g
£2.49
SimpliDish Vegetable Broth Pot
454g
£2.49
SimpliDish Chefs Roast Sauce
300g
£2.49
SimpliDish Pepper Sauce
300g
£2.49
SimpliDish Bushmills Sauce
300g
£2.49
SimpliDish Diane Sauce
300g
£2.49