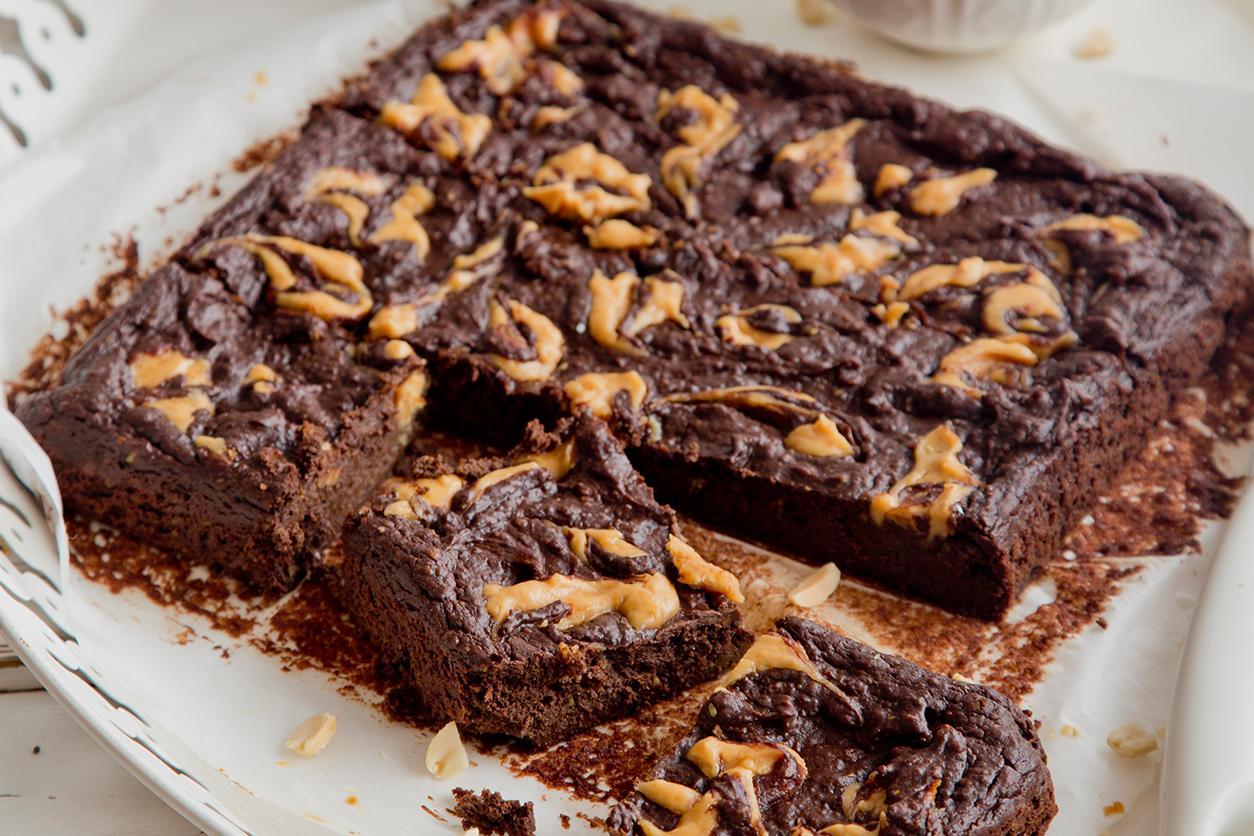 15
Mins Prep Time

20
Mins Cook Time

Skill Level
Cooking Instructions
Preheat the oven to 180°C/ gas mark 4. Grease a 19cm square baking tin and line with non-stick baking paper.

Put the chocolate in a heatproof bowl set over a pan of gently simmering water and allow to melt, but make sure the water doesn't touch the bottom of the bowl. Alternatively, you could melt the chocolate in the microwave.

Place the avocados and maple syrup in a food processor and blend until completely smooth. Transfer to a large bowl, then stir in the melted chocolate, ground almonds and baking powder.

Using a hand-held mixer, whisk the eggs until they're really light, then gently fold into the other ingredients.

Scrape the batter into the prepared tin. Use a spatula or spoon to smooth the surface, making sure to get the batter into each corner. Spoon the peanut butter over the top and use a skewer or the end of a spoon to swirl it into the batter to create a marbled effect.

Bake in the oven for 20 minutes, until firm on top but slightly soft in the centre. Allow to cool, then cut into nine squares.

Serve warm with a dollop of Greek yoghurt.